How To Fix "Error Dialog Generic Header Body" On Spotify?
How to fix Spotify when it keeps saying 'error-dialog.generic.body'? Does anyone know how to fix this? I can't listen to Spotify on my computer anymore.
Recently, while using Spotify on Windows or Mac, some Spotify users may encounter an error that says 'error-dialog.generic.header' with 'error-dialog.generic.body' underneath it. There is also a green box saying 'fatal-error.generic-label', when you click it, it just returns to the same exact screen. What are the main reasons for this error? Spotify didn't give much information about what might be causing it as of now.
This error can be quite confusing! Luckily, Spotify users have shared lots of workarounds that helped them fix this error. In this article, we've collected some solutions for you to fix the 'error-dialog.generic.body' on Spotify.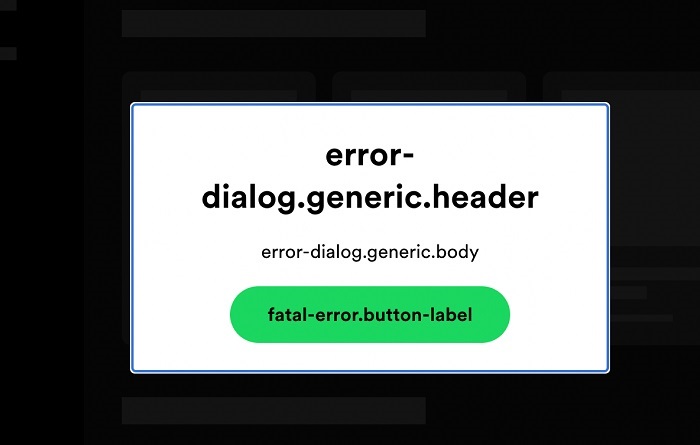 Part 1. What Causes Spotify 'Error Dialog Generic Header Body' Issue?
1.1 Spotify Is In Offline Mode
When you are using Spotify in an offline mode, you will see this error. When you are keeping Spotify in offline mode, it cannot connect to the servers and thus is unable to start on your Windows. After the recent updates, the app needs to connect to the servers every time you are using it.
1.2 You Are Using VPN
When you are using a VPN then also you will be seeing this error. A VPN disables any system from getting your location. Spotify will get confused by this and will think your account is spam, thus effectively making it stop on your device.
1.3 You Have Not Updated Spotify
If you are using an outdated version of the Spotify app, then you will receive this error. Keeping the app up-to-date fixes the issue.
1.4 Your Spotify Settings Are Not Configured Correctly
On a desktop, you will need to properly configure Spotify's settings to make it compatible with the operating system. Improper settings might result in the crashing of the app or this error.
Part 2. How to Fix Spotify 'Error Dialog Generic Header Body' Issue?
Now that you've learned the cause of the error 'error-dialog.generic.body' while trying to open your Spotify, please refer to the following solutions to solve this problem easily.
2.1 Stop Using VPN
You can disable the VPN for Spotify and other apps to work smoothly. Check your VPN settings and click on the disable option. Many NordVPN users have shared in the forums that it was their VPN that was causing this error. When they disable their VPN, the error disappears.
2.2 Make Sure You've Turned Off Offline Mode
You should also enable online mode in Spotify because using Spotify in offline mode causes several problems. Otherwise, you will not be able to open the Spotify app and there will always be the error message of 'dialogue.generic.header' showing up. It's pretty easy to enable online mode in Spotify:
Tap on the three dots from the top left of the Spotify app on Windows. Then choose File. Click on the Offline Mode option to turn it off.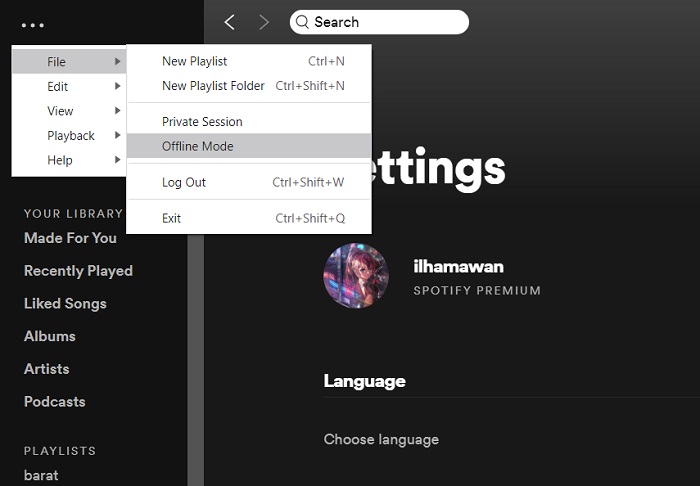 2.3 Check Your Internet Connection
You should also be checking your internet connection to see whether it is stable. If the error still continues, you can try to connect to a different internet connection to find out which ones are working fine and which ones are not. If you have an unstable connection, then contact your local service provider and get it fixed.
2.4 Reset Spotify On Windows
You can also reset Spotify on Windows as your Spotify will not work properly if it is not configured properly. Just follow the steps mentioned below.
Go to App. Then go to Settings. Then search for Spotify. Then choose the Repair Option.
2.5 Clear Spotify Cache
Spotify stores parts of the music as a cache so as to access it quickly. Thus, you can also try to clear the cache files in Spotify to check whether the error message is solved or not.
To clear the cache, open the Spotify app and click Settings - Show Advanced Settings. Under Offline storage location, you will access the location of the cache. Then, navigate to the location on your computer and manually delete all the files.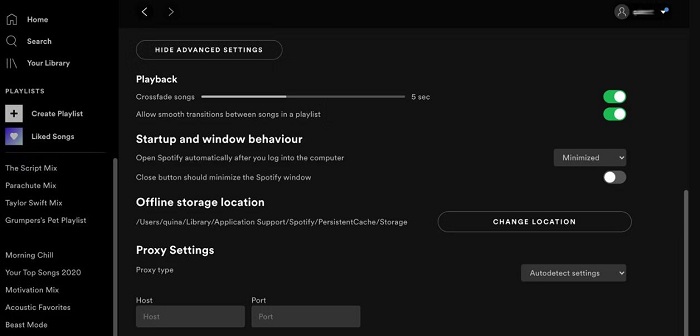 2.6 Disable Hardware Acceleration On Mac
If you are using a Mac, you can try to disable your hardware acceleration for Spotify. Just tap on the Menu - Spotify - Hardware Acceleration and finally turn it off.
When you have already tried all the possible workarounds and still your Spotify is showing the error message, then you have to contact Spotify Customer Support. Hope the Spotify support team can help you with this error.
Part 3. Listen to Spotify Music on Other Players Without Spotify
Spotify is one of the most popular music streaming services, which allows you to access a vast library of music, podcasts, and audiobooks for free. But that doesn't mean you will never experience problems with the service. There are several common problems that Spotify users experience when using the app, such as the Spotify app crashing or will not open, seeing Error Codes on Spotify, Spotify Premium features missing, can't download music, your Spotify playlists missing, etc.
If you are annoyed with these problems, are you considering making the switch from Spotify to other media players to enjoy music? To save you time, Macsome Spotify Downloader is strongly recommended for you. As an all-in-one Spotify Music Converter, Macsome enables you to download Spotify songs, playlists, and podcasts to MP3, AAC, WAV, FLAC, AIFF, and ALAC without quality loss. Thus, you can transfer and play Spotify music on multiple media players, including iTunes, VLC, Windows Media Player, and more.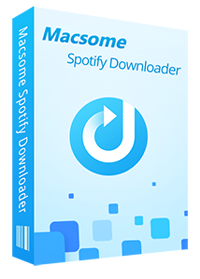 Main Features of Macsome Spotify Downloader
Download Spotify music, playlists, and podcasts with high quality.
Convert Spotify songs to MP3, AAC, WAV, FLAC, AIFF, or ALAC.
Support batch downloading at up to 10x faster speed.
Available for both Spotify Free and Premium users.
Almost all the ID3 tags will be preserved.
Directly import Spotify music to iTunes on PC.
One-click to burn Spotify music to a CD on PC.
Download
&nbsp &nbsp &nbsp &nbsp
Download
Step-by-step Guide: Download Spotify Music to Any Player Without Limits
Spotify allows users with Spotify Premium to download music so that they can listen to their favorite songs offline. Notably, Macsome Spotify Downloader lets you download Spotify music to a local folder for offline playback with a Spotify Free or Premium account. Here's a full step-by-step guide to download Spotify music to other players without Spotify app.
Step 1. Add Spotify Music or Playlists.
First, download, install and open Macsome Spotify Music Downloader on your computer, and it will immediately launch the Spotify app. Then, find the song, album, or playlist that you want to download. Once you've found it, copy and paste the link of the song or playlist to the clipboard. You can also drag and drop songs or playlists from Spotify to Macsome directly.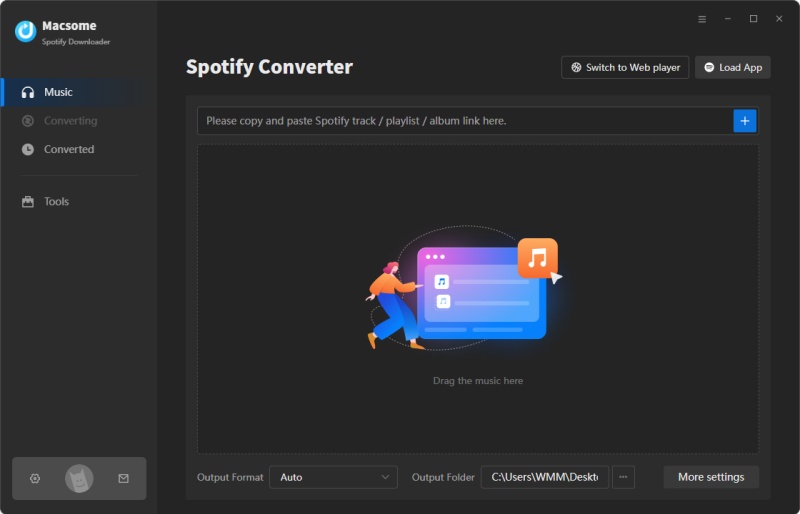 Step 2. Set the Output Parameters.
Tap the "Settings" in the top right, you can choose the output format as your own needs. The MP3 is the most common audio file available for almost media players, so here we suggest you set MP3 as the output format. And you're also allowed to adjust some other parameters like bit rate and sample rate.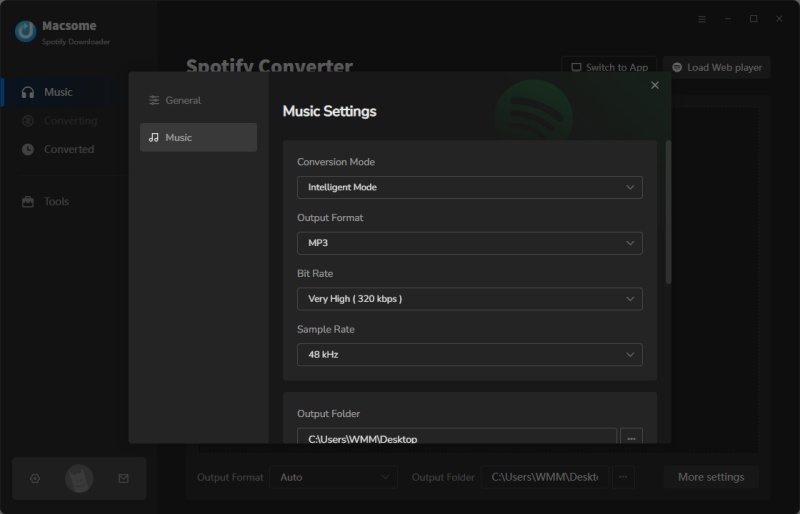 Step 3. Download Spotify Music and Playlists.
Tap the "Convert" button, Macsome will immediately download the songs in the playlist or album. You'll see a blue check mark next to each song when the download is complete.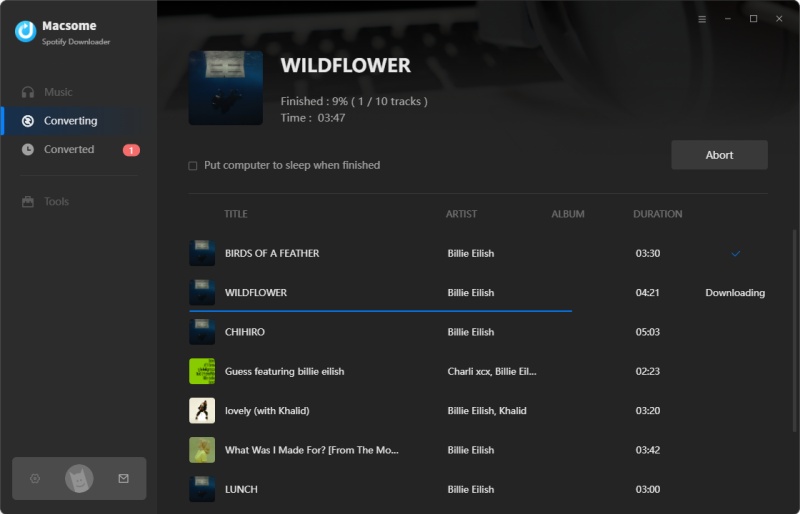 Once it's finished, you can click the blue check mark directly, or go to the "Converted" panel to find the downloaded Spotify songs. Then you will be able to transfer Spotify music to any player you want and listen to it without an internet connection.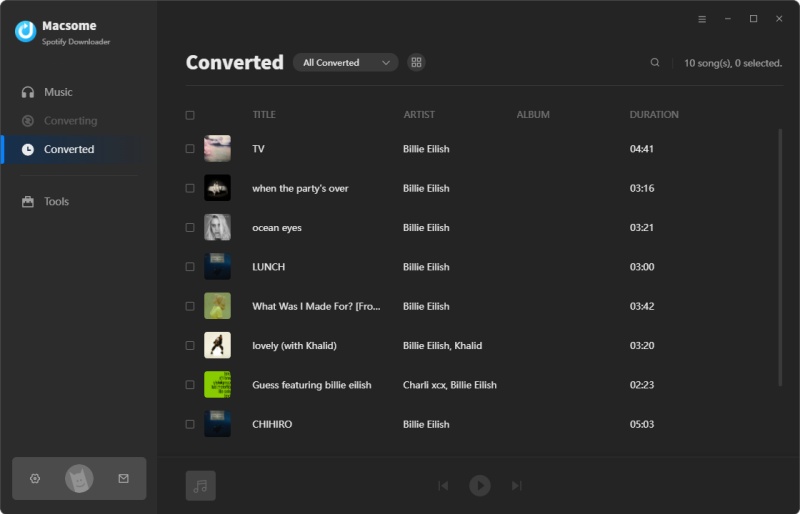 Final Thoughts
If you see the "error-dialog.generic.header" displayed on your screen when opening Spotify, don't worry, please try a list of fixes we found. If all else fails, then contact Spotify customer support. On the other hand, you will also meet other problems when using Spotify. Macsome Spotify Downloader is an ideal tool that helps you out. It allows you to download individual songs or even download whole playlists from Spotify to your local computer so that you can play Spotify music on iTunes, VLC media player, or other players you have. Thanks for reading, and happy listening!
Macsome Spotify Downloader has a free trial version that enables you to download the first three minutes of each song. Please have a free trial.