Comprehensive Guide to Play Deezer Music on Xbox One
The Xbox One is a line of home video game consoles developed by Microsoft. To enrich the gaming experience, it also allows users to listen to the music in the background. There are several music apps available on Xbox One now, including Deezer Music, Spotify, Apple Music, Amazon Music, Simple Background Music Player, etc., which let users play their favorite songs while playing the Xbox One games.
Deezer is the latest subscription service to get bundled with Xbox. Deezer on Xbox One is available in most countries where Xbox One is sold. Xbox One users can download the app on their console to have access to Deezer's catalog of 90 million tracks in-game. In the following tutorial, we will discuss in detail the two different solutions on how to play Deezer Music on Xbox One freely without interrupting your game.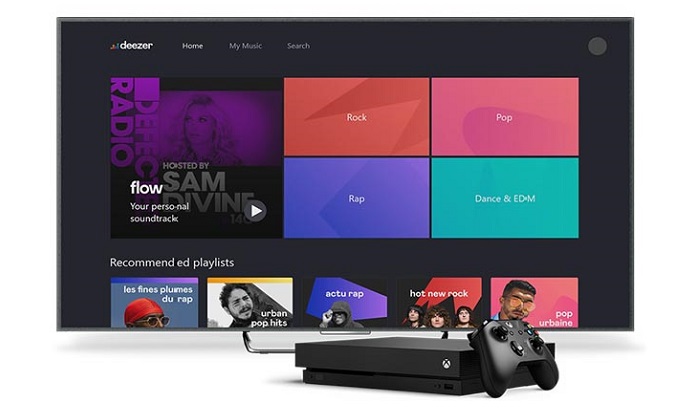 Solution 1. How to Set Up Deezer Music on Xbox One
Deezer on Xbox is available for any of Deezer's paid subscriptions, including the Premium as well as HiFi, family and student plans. If you are a Deezer subscriber and the Xbox One itself is available in your country, here are the steps to set up the Deezer Xbox app for playback of the music on your Xbox One.
1. Download the Deezer app from the Microsoft Store on your Xbox One.
2. Once the app has been installed, you can find Deezer in the My games & apps menu of your Xbox, under Apps.
3. Launch the Deezer for Xbox app, and log in to your Deezer account.
4. Select the audio that you'd like to play. Once the track is playing, launch the game you want to play or the app you want to use. The Deezer music will keep playing in the background.
Solution 2. Play Deezer Music on Xbox One from a USB Drive
Deezer on Xbox One is only available to Deezer subscribers. If you cancel your Deezer subscription, you will automatically revert to the Deezer Free plan. Then you will not listen to Deezer Music on Xbox One with the app anymore. Is it possible to continue to play music from Deezer on Xbox when the subscription expires? Don't worry, here we will offer an alternative way to help you.
Except for the streaming music, Xbox One also supports playing the audio files from a USB drive. Many popular audio formats like MP3, AAC, WAV, WMA, 3GP audio, ADTS, and more can be supported by Xbox. Thus, you can download music from Deezer and convert them to the Xbox supported formats so that you can transfer them to a USB drive.
To convert Deezer Music to common audio formats supported by Xbox One, Macsome Deezer Music Converter is highly recommended. It is specially designed for Deezer subscribers, which can convert Deezer Music to MP3, AAC and WAV lossless. Those audio formats are compatible with Xbox One. So, you can transfer the Deezer Music to a USB drive for playback on Xbox One.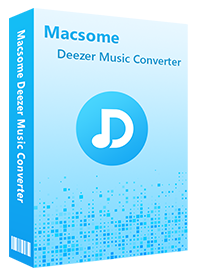 Key Features of Macsome Deezer Music Converter
Support downloading Deezer tracks, albums, playlists and podcasts.
Convert Deezer Music to MP3 / AAC / WAV / FLAC / AIFF / ALAC with HiFi quality.
Support batch converts multiple playlists at up to 10x faster conversion speed.
Keep all ID3 tags information, like Track Number, Artist, Artwork, Album, Year, etc.
Download Deezer Music to the USB Drive, SD Card, iPhone, Apple Watch, etc.
2.1 Detailed Guide to Convert Deezer Music to Xbox One for Playback
Here we are going to show you how to use Macsome Deezer Music Converter to download and convert Deezer music for Xbox One. At first, download and install Macsome Deezer Music Converter on your computer.
Step 1. Login Deezer Music Web Player
Open Macsome Deezer Music Converter and you will see the Deezer web player started simultaneously. Log into your Deezer Music account.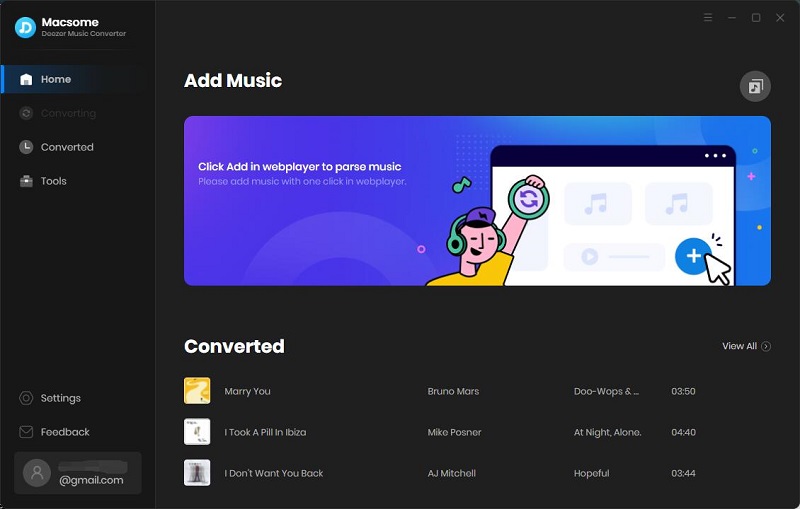 Step 2. Set the Output Formats for Xbox One
Click "Settings" icon at the bottom left of the screen. From the pop-up settings window, you can customize the settings parameters. To transfer Deezer Music to a USB drive, we suggest you set MP3 as the output format. Moreover, you can also select the output quality, output folder, desired output file name, etc. according to your requirements.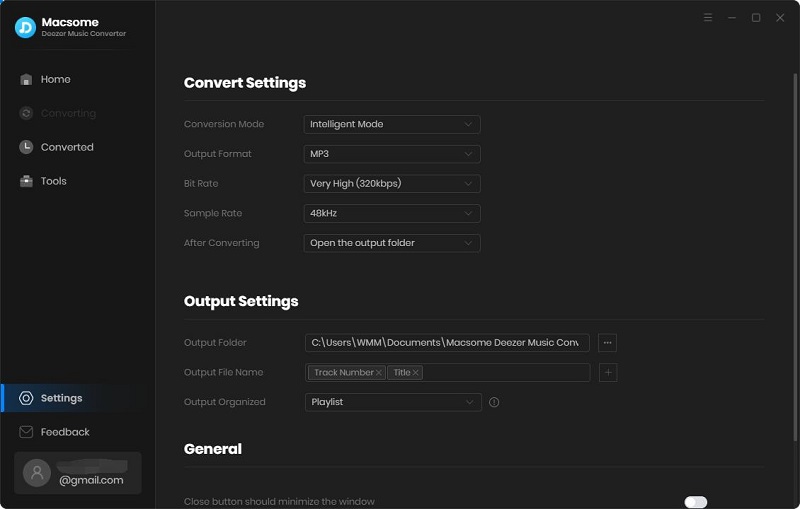 Step 3. Add Deezer Music to Play on Xbox One
Browse the playlists you'd like to convert, simply click the "Click to add" button to load the songs.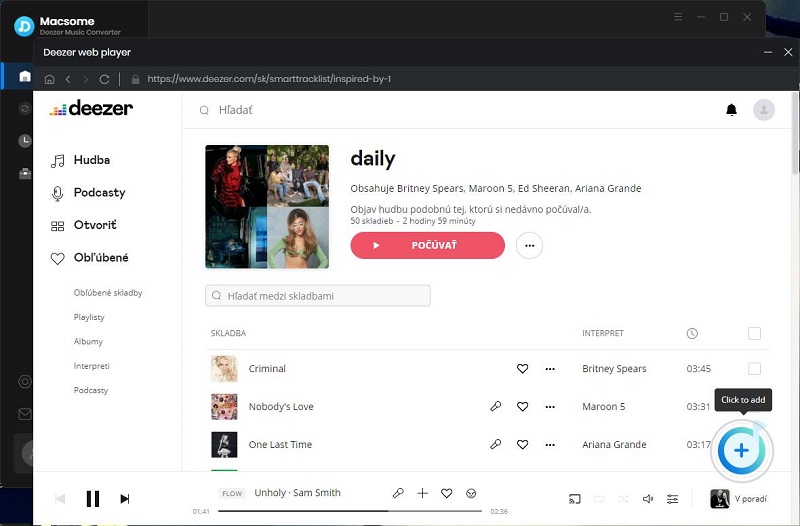 Step 4. Start to Convert Deezer Music
Click the "Convert" button to start to convert Deezer music to MP3.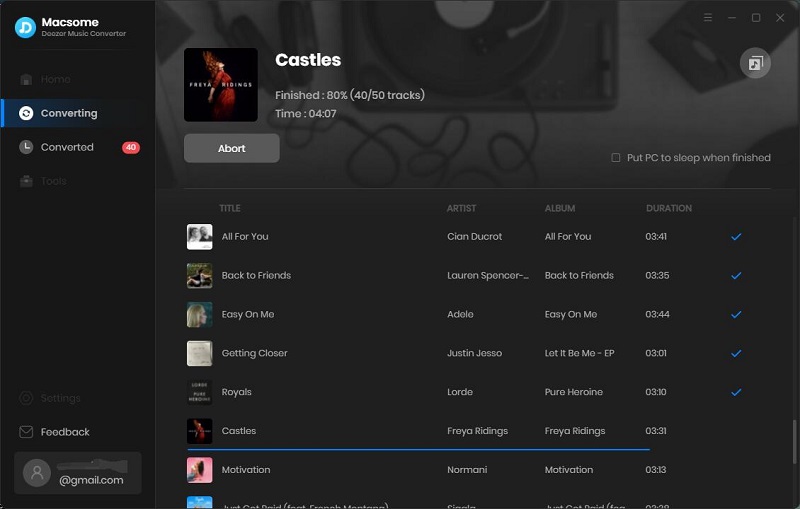 Wait for a few minutes until the conversion and download process completes successfully. After then, you can find the converted Deezer Music by clicking "Converted" icon.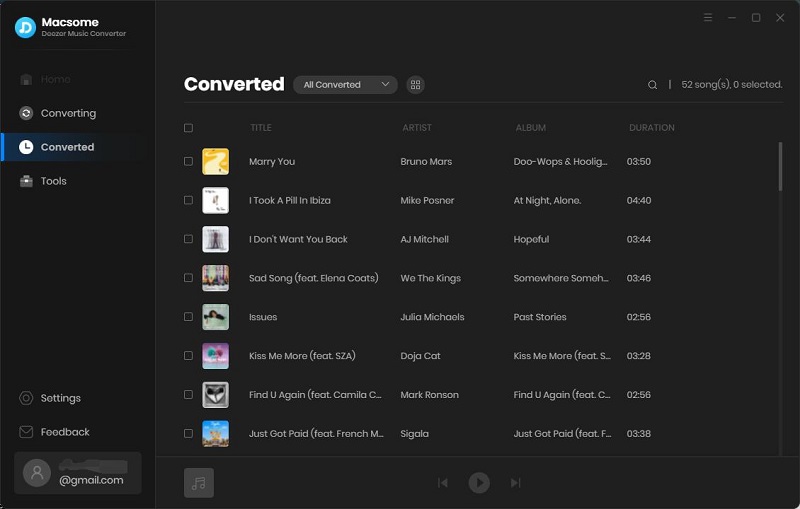 Disclaimers
This tool is only for personal or educational use.
You should not use this tool to pirate or distribute music.
You will need a Deezer Music subscription. (Any paid subscription plan will do.)
2.2 Play Deezer Music on Xbox One from a USB Drive
Now, all your favorite Deezer Music tracks are saved in your local folder. You can use Simple Background Music Player to play Deezer music on Xbox One with a USB drive. Here are the tips
1. Plug the USB in the port of your computer. Format a USB drive as either NTFS or FAT32.
2. Open your USB drive and create a new folder "Xbox One Library". Then drag and drop the converted Deezer music files to this folder.
3. Eject the USB drive from your computer and insert it into your Xbox One. Open Simple Background Music Player. Press Y on your controller to search for music. All music contained with the Xbox Music Library folder should appear on-screen. After being located, the Deezer Music files will automatically start playing in the background.
Conclusion
With the above solutions, you can listen to Deezer Music on Xbox One while playing a game. Although the first solution is much more simple and direct, it is not available when you cancel the subscription. By contrast, with Macsome Deezer Music Converter, you can convert Deezer Music to common audio formats so that you can keep playing them on Xbox One as long as you like.
Isn't it so cool? It has a free trial version, which allows you to convert the first minute of each song. If you want to unlock the time limitation, please purchase the full version.