Proven Methods to Stream Apple Music to Raspberry Pi
Some users ask that "Can iTunes run on Raspberry Pi?"
As you know that the Raspberry Pi is a series of small single-board computers developed in the United Kingdom by the Raspberry Pi Foundation to promote teaching of basic computer science in schools and in developing countries. And iTunes is closed source, and only runs on intel CPU (x86) based systems (Windows and Mac OS X). Because it's closed source and cannot be converted to work with Linux, not to run on any ARM based system. In other words, you can't directly play Apple Music on Raspberry Pi.
Please don't worry, in following we will show you different proven methods to play Apple Music on Raspberry Pi. Of course, there are a series of Raspberry Pi types. The latest type, the more and more functions supported. Whatever types of Raspberry Pi users, you can find your suitable solution.
Method 1. Use Airplay to stream Apple Music to Raspberry Pi
With the help of Airplay, you can stream music directly from an iPhone or iPad to your hifi system.
Things you will need:
A Raspberry Pi with an Ethernet port
A blank 8GB SD card
An Ethernet cable and a HDMI cable
A USB keyboard or mouse
Power supply
Step 1. Download NOOBS Lite ZIP from the official Raspberry Pi Downloads page to computer, then extract the files from the zip and copy the unzipped files (not a folder) to blank SD card.
The recommended operating system for using with the Raspberry Pi is called Raspbian. You can get NOOBS or Raspbian by purchasing a SD card with the software already installed. Or you can get NOOBs by downloading and installing onto a blank SD card.
Step 2. Remove the SD card form computer and insert it to the Raspberry Pi.
Step 3. Connect the Ethernet cable, HDMI cable, USB keyboard and mouse, power supply to the Raspberry Pi.
Step 4. The Raspberry Pi should boot up and display a list of operating systems to install. Then select "OpenELEC" from the list and click "Install".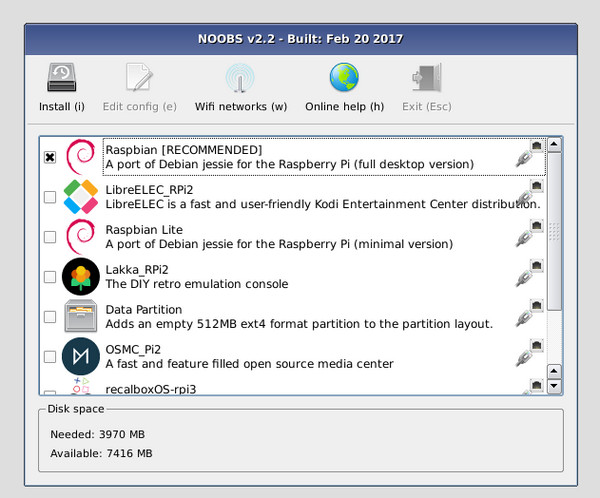 Step 5. Navigate to System - Settings - Services - AirPlay, and check the option "Allow Kodi to receive AirPlay content".
Note: OpenELEC is a small Linux based Just Enough Operating System (JeOS) built from scratch as a platform to turn your computer into a Kodi media center.
Step 6. After the latest version of OpenELEC has been downloaded and installed, the Pi should automatically restart and launch Kodi.
Step 7. After all settings done, you will see that Kodi appears in the AirPlay list on your Mac machine or iPhone, iPad, and you can run Apple Music on your device and start stream Apple Music songs to your Raspberry Pi.
If you don't like the above solution, you can also try to build an Airplay server so you'll have a Raspberry Pi playing music.
Method 2. Play Apple Music to Raspberry Pi via USB
Even you can use Airplay to play Apple Music on Raspberry Pi. Sometimes there are these and those cases. Just in case you need the following method to help you deal with Apple Music and then you can copy converted Apple Music to USB and play them on Raspberry Pi via USB.
To transfer Apple Music files to USB, you need to use Macsome iTunes Converter to convert Apple Music to MP3, AAC, FLAC and WAV format, and then you can transfer the converted files to USB. The next is the detailed guide.
Click the next button to download the latest version of Macsome Apple Music Converter, and then double click to install it. When the installation is completed, open it.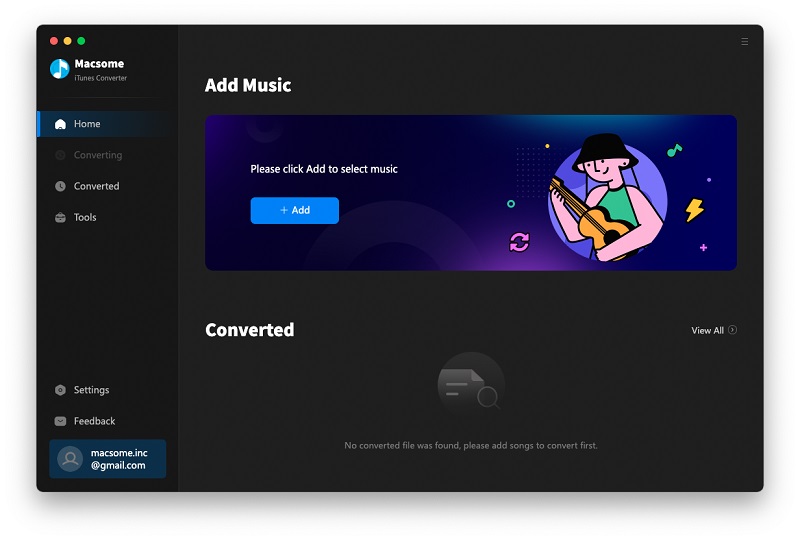 Step 1. Click the button "+ Add" to choose Apple Music files you want to convert.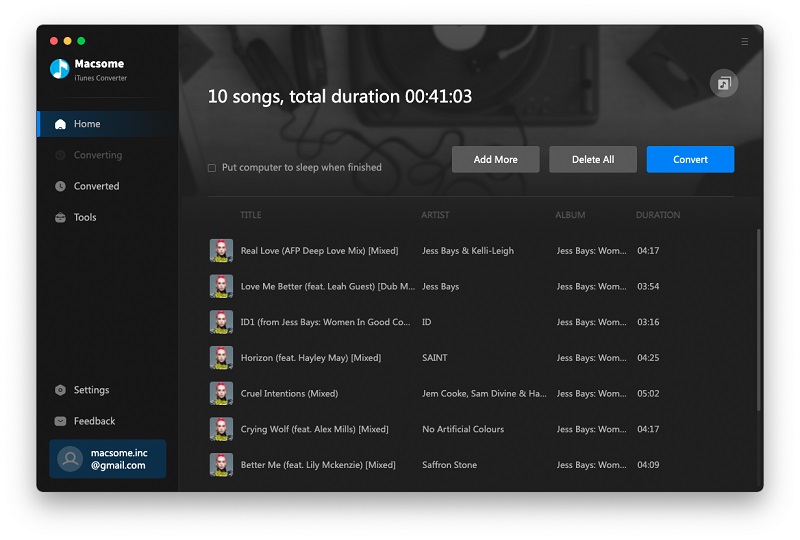 Step 2. Choose the Output Format and Output Folder.
Click the setting icon to set the output format and output folder. There are various output formats including MP3, AAC, FLAC, WAV, AIFF and ALAC for you to choose. If necessary, you can also reset the related audio parameters.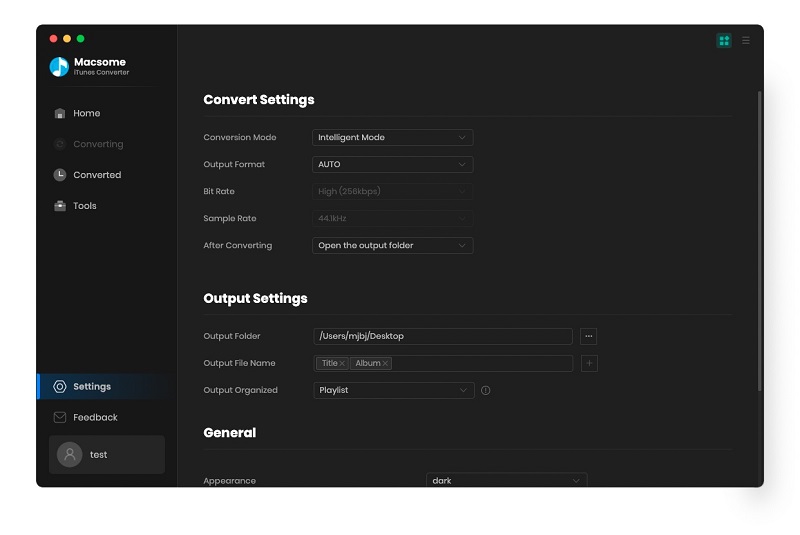 Step 3. Click the Convert button to start converting.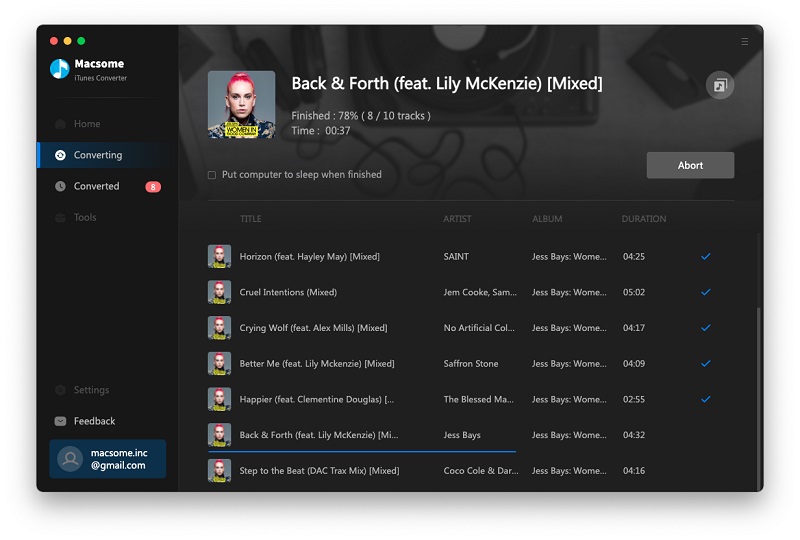 After the conversion, all the converted Apple Music files are saved to your computer for you to transfer to USB.
Step 4. Stream Apple Music to Raspberry Pi.
Connect USB to computer and transfer the converted Apple Music files into it. Insert the USB to Raspberry Pi, and you can play them on Raspberry Pi via USB.
Conclusion
Now you can enjoy Apple Music songs on Raspberry Pi freely. What's more, you can also play Apple Music songs on popular smart speakers like Google Home, game consoles like PS5 and other devices you have. Please free download it and have a try.