About Us
Macsome Inc. is a software development company with expertise and experience in digital audio, digital video.
We provide iTunesConverter, Audio book Converter, audio recorder, audio editor, Audio Splitter to let you enjoy your audio book any where, including your iPod, PSP, Zune, Creative, Sansa, etc. Even play your audio book on your PC.
To us, customer satisfaction is our primary concern. We ensure customer satisfaction by offering consumers fun, easy-to-use applications and take feedback seriously as a means to enhance our products and continue to deliver excellent service and cutting-edge products.
Our Products:
DRM Audio Converter Tool:
iTunes Music Converter for Mac & for Win
Spotify Audio Converter for Mac & for Win
iTunes Video Converter for Mac & for Win
Free Audio Tools:
Audio Editor Freeware
Audio Splitter Freeware
Sound Recording Tools:
Audio Recorder
Our Customers:
Our customers spread all over the world, with 50000 users, 2000 downloads a day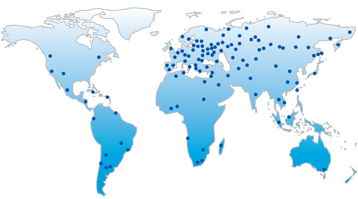 Back to top