WAV is a Microsoft and IBM audio file format standard for storing an audio bitstream on PCs. It is an application of the Resource Interchange File Format (RIFF) bitstream format method for storing data in "chunks", and thus is also close to the 8SVX and the AIFF format used on Amiga and Macintosh computers, respectively. It is the main format used on Windows systems for raw and typically uncompressed audio. The usual bitstream encoding is the linear pulse-code modulation (LPCM) format.
WAV VS MP3 VS M4A VS FLAC
MP3 (MPEG-1 Audio Layer-3) is a standard technology and format for compressing a sound sequence into a very small file (about one-twelfth the size of the original file) while preserving the original level of sound quality when it is played. MP3 provides near CD quality audio.
M4A is a file extension for an audio file encoded with advanced audio coding (AAC) which is a lossy compression. M4A was generally intended as the successor to MP3, which had not been originally designed for audio only but was layer III in an MPEG 1 or 2 video files. M4A stands for MPEG 4 Audio.
FLAC ,short for Free Lossless Audio Codec, is an audio coding format for lossless compression of digital audio, and is also the name of the reference codec implementation. Digital audio compressed by FLAC's algorithm can typically be reduced to 50-60% of its original size and decompress to an identical copy of the original audio data.
In Summary, there are some this and that cases you need this and that audio format. Which audio format you would choose, just according to to your requirements find one to suit you.
Here we will talk about using Macsome iTunes Converter to convert the downloaded Apple Music files to WAV format just in case that here are some moments you need WAV audio files.
Windows Version Download Mac Version Download
Steps to convert downloaded Apple Music files to WAV format
Macsome iTunes Converter is a very amazing and wonderful iTunes Music and Apple Music and Audio books helper. With it you can easily convert any protected M4A, M4B, Apple Music, purchased Audio books to unprotected MP3, M4A, M4B, WAV and FLAC format with almost like CD output quality and upto 10X conversion speed. The conversion is still a FairPlay DRM removing process as well. You will like the program obviously.
Right now please go to free download the latest version of Macsome iTunes Converter for Windows, and follow the next instructions, and finish the conversion.
Step 1, Follow the quick guide install the trial version of iTunes Converter on your PC, and then run it.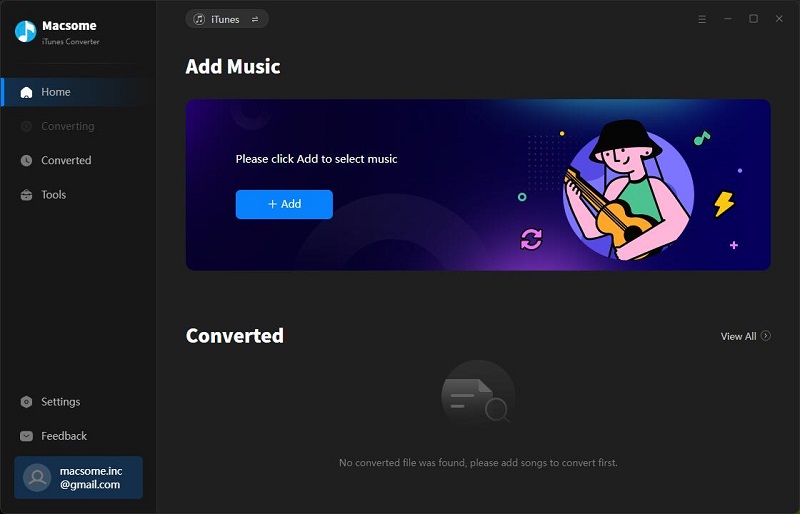 Step 2, click the Add button, and you can choose the different iTunes library, and then select the audio files.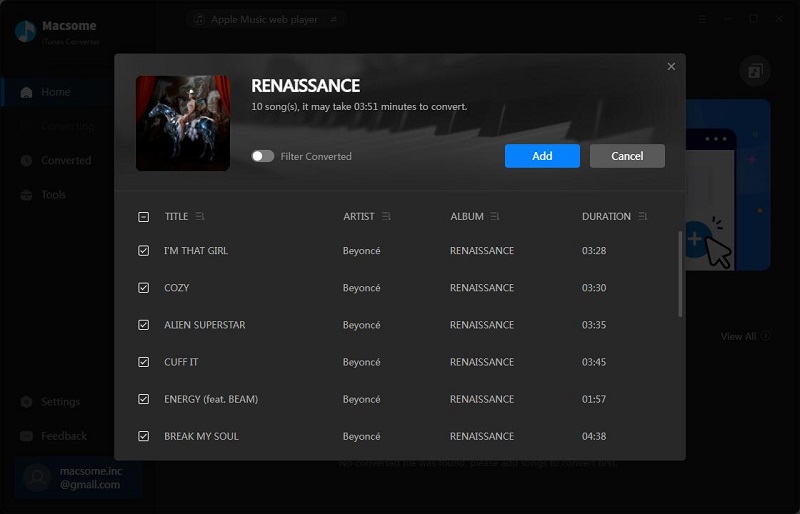 After you choose the music files, click "OK", and then all the audio tracks files you selected would be listed on the main window.
Step 3, Set the output format by clicking the Setting icon, here we choose WAV format. And in the same way, you can set the output path before the conversion as your need.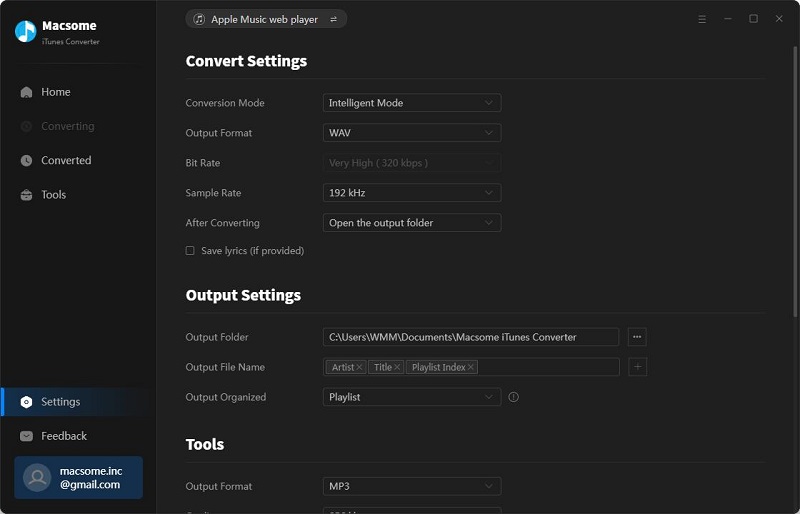 Step 4, click the Convert button, and then start converting.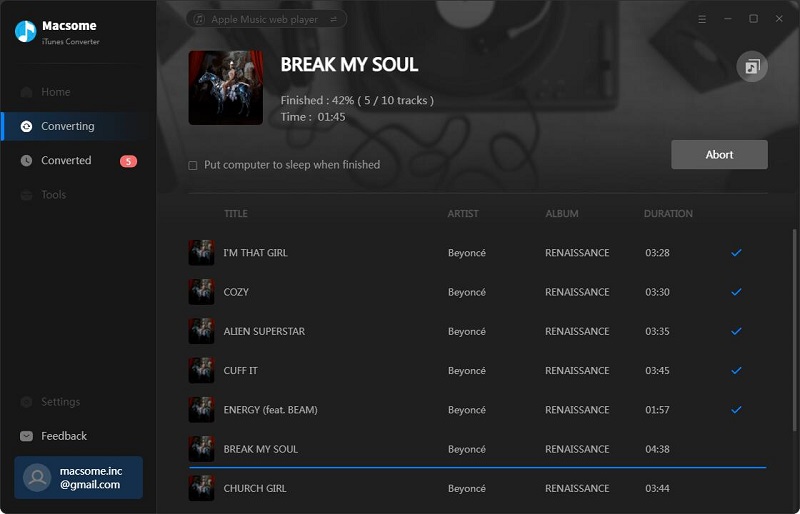 After the conversion, you get the converted WAV music files, and you can play the converted WAV audio tracks wherever you want to play.
Get iTunes Music Converter full version:
Windows Version Purchase Online Mac Version Purchase Online