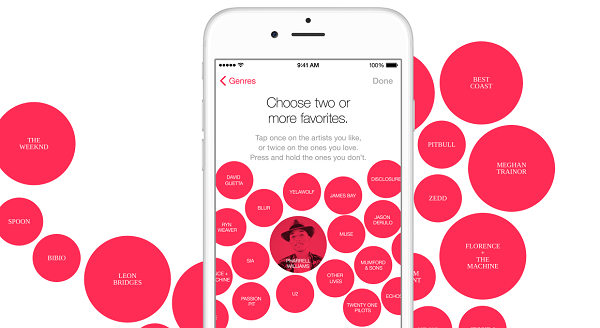 If you are a new user of Apple Music, you can have three months free trail.
After the 3 months, you can get access to the full Apple Music experience with $9.99 / month.
You can also choose the family sharing $14.99 / month with upto 6 persons.
For college students, there is a student pricing in certain countries.
Part 1: Subscribe Apple Music on your Mac or PC
First of all, please make sure that you have updated to the latest iTunes on all of your devices.
1. Open iTunes.
2. In the upper-left corner, select Music, then click For You at the top of the iTunes window.
3. If you're joining Apple Music for the first time or previously used the three free months, click Get 3 Months Free.
If you're an active member of Apple Music, click Sign In, then you can change a Membership. Each membership has its own conditions. You can choose one according to you.
4. After this, you can choose genres and artists that you like.
Part 2: Change or Cancel the subscription on your Mac or PC
1. Open iTunes.
2. If you're not signed in, sign in with your Apple ID. If your Mac has Touch ID, you can use it to log in when you're asked for your password.
3. From the menu bar at the top of your computer screen or at the top of the iTunes window, choose Account > View My Account.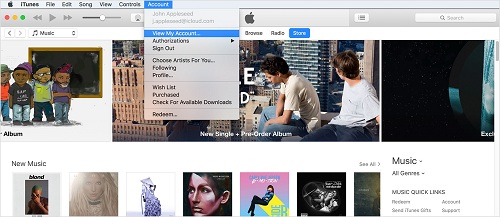 4. Enter your password or use Touch ID, then press the Return or Enter key on your keyboard, or click View Account.
On the Account Information page:
Scroll to the Settings section.
To the right of Subscriptions, Click Manage.
To the right of the subscription you want to manage, click Edit.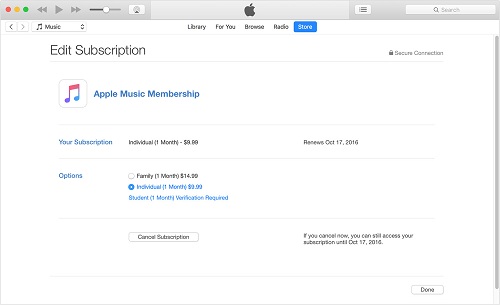 If you don't see a subscription but are still being charged, make sure that you're signed in with the correct Apple ID. If so, you might have subscribed directly with the provider and not through iTunes. In this case, contact the content publisher or app developer directly to cancel your subscription.
5. Use the options to manage your subscription. You can choose a different subscription offering, or click Cancel Subscription to cancel your subscription. If you cancel, your subscription will stop at the end of the current billing cycle.