Nowadays USB flash drive gets more and more popular. They are smaller, faster, have thousands of times more capacity, and are more durable and reliable because they have no moving parts.
And USB drives with USB 2.0 can be read by many other systems such as the Xbox 360, PlayStation 3, PlayStation 4, DVD players, automobile entertainment systems, and in a number of handheld devices such as smartphones and tablet computers.
If you want to transfer streaming music or movies to these devices, it is a good way to move them to USB at first. And then connect the USB to some one device you would like to.
Here we take transferring Apple Music to USB and play them on PS4 via USB for example to show you step by step.
FairPlay limitations lock your life
First of all, you need to know that Apple Music is a streaming music service. In other words, when you subscribed the service, you can play and listen to any of the 100 million songs provided by iTunes and all of your songs. You can still download it offline.
But you don't have them totally. You can't burn the files to CD, transfer them to your PS4, Spotify and so on directly and correctly. If you cancel the subscription, all the downloaded music files can not be worked any more. All the limitations are called FairPlay.
To transfer Apple Music to the USB flash drive, you need to deal with Apple Music and save to MP3, AAC and other audio format as you need, and then transfer Apple Music to USB flash drive.
Steps to Fast Record Apple Music and Transfer to Your USB
To complete this quickly and easily, here recommend you Macsome iTunes Converter, which supports all-in-one solution to fast record Apple Music files with high quality and save to unprotected MP3, AAC, FLAC and WAV format.
Main functions of iTunes Converter
Record Apple Music streams with super fast speed and 100% lossless quality
Up to 20X speed to convert kinds of music files with ID tags and all metadatas.
Convert iTunes & Audible audiobooks & protected M4P, M4A, M4B music files to MP3 / AAC / WAV.
Windows Version Download Mac Version Download
Step 1. Click the above download button to get the trail version, install and run it.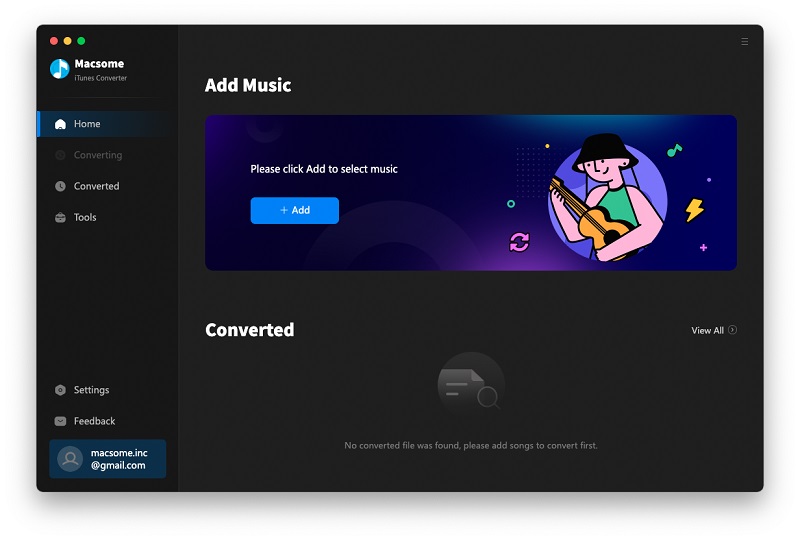 Step 2. Click Add button to import the files from Music library of iTunes.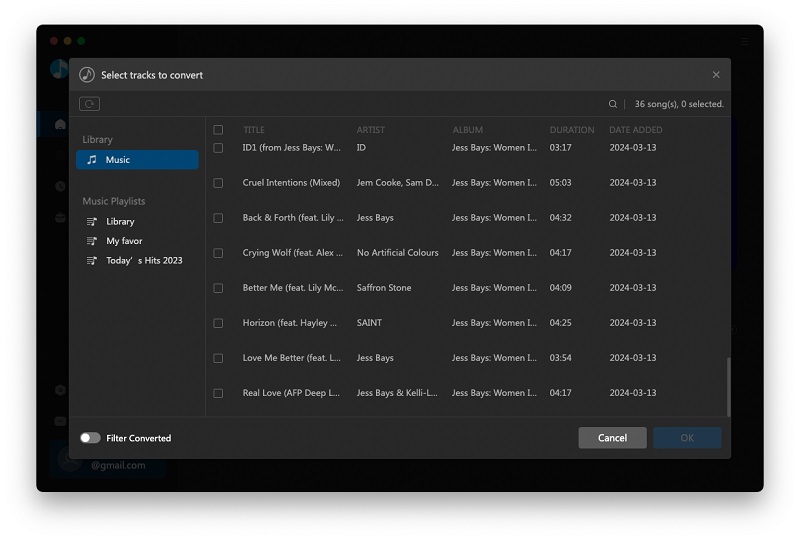 Step 3. Click the setting icon to set the output audio format.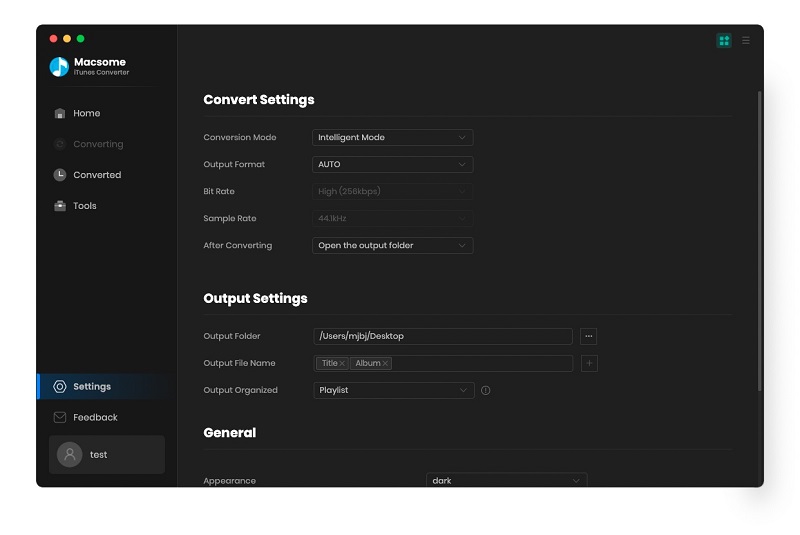 Step 4. Click CONVERT button and start conversion.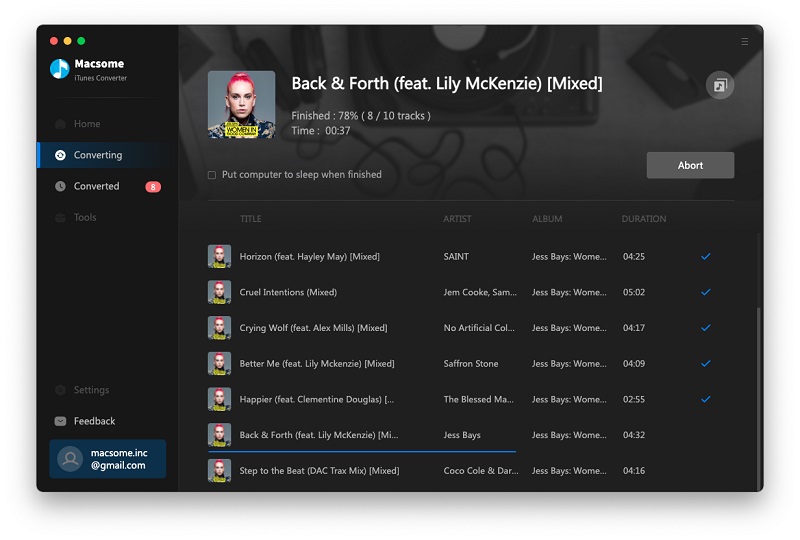 Step 5. Go to find the convertes files and drag-and-drop to your USB, and then you can play these music files via USB wherever you like.
Get iTunes Music Converter full version:
Windows Version Purchase Online Mac Version Purchase Online