Apple Music: Everything You Need to Know
Do you prefer Apple Music to Spotify? Apple Music is a streaming service and adds a DRM (digital rights management) layer to its streaming music collection. This means the music you've accumulated over the years outside of iTunes is with Apple Music DRM limited and becomes unplayable if you ever cancel your Apple Music subscription and don't have iTunes Match to keep it with you.
After you subscribed Apple Music, there are so many music songs for you to choose, listen and download. What is more, Apple Music gives new users 3-month free trial.
When you don't keep on the subscription, all the music can't work and play any longer, even you have downloaded it, for the DRM limited.
Apple Music DRM Remover tool Recommended for you
Here we will talk how to bypass the DRM from Apple Music software and then play the converted music files without DRM.
To remove DRM from iTunes, you need a conversion tool - Macsome iTunes Converter to help you. With iTunes Music Converter, you can do follow.
Convert any iTunes Audio files to MP3, FLAC, WAV, M4A and M4B. If you can use iTunes play them, you can convert them as you like.
Remove DRM limitations from purchased Audiobooks, Apple Music and so on.
Fast conversion speed and easy option. Anyone can use this one to convert their iTunes music files easily.
How to bypass DRM from Apple music software
First, go to download and install the iTunes Converter on your PC, run it. If you are a Mac user, please download the iTunes Converter for Mac version.
Windows Version Download Mac Version Download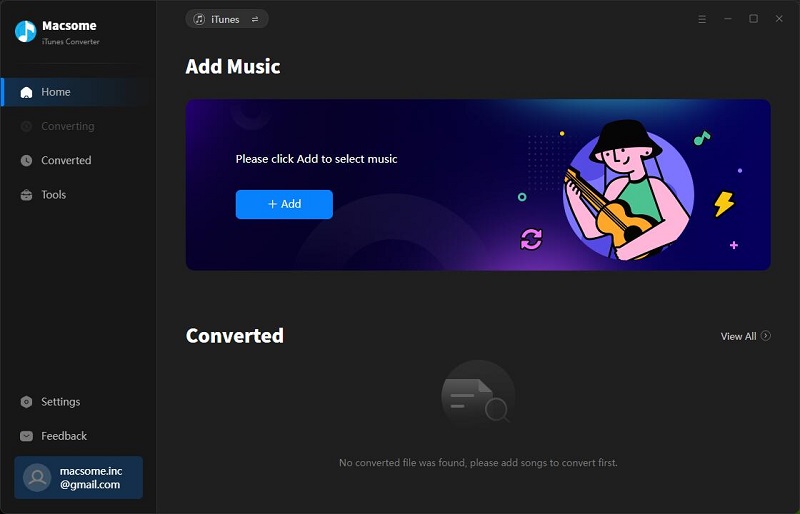 Second, click the button Add, you can choose the different iTunes library to add the audio files to convert.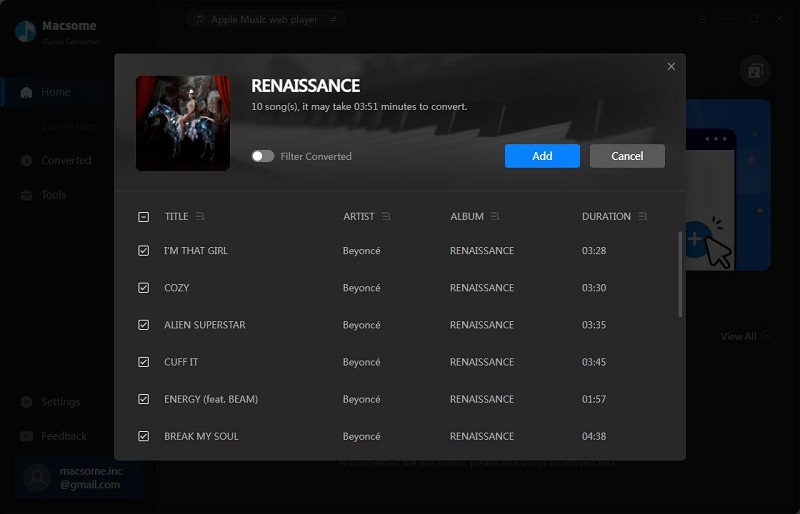 And select the file you want to convert, click OK, and then all files you selected will be listed on the main window.
Third, click Setting icon to set the output format and output path before the conversion as your need.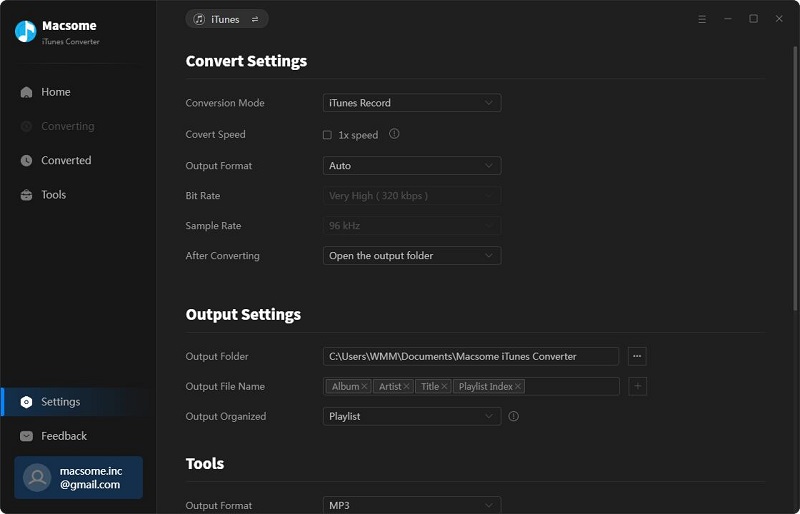 Finally, click the Convert button to start converting.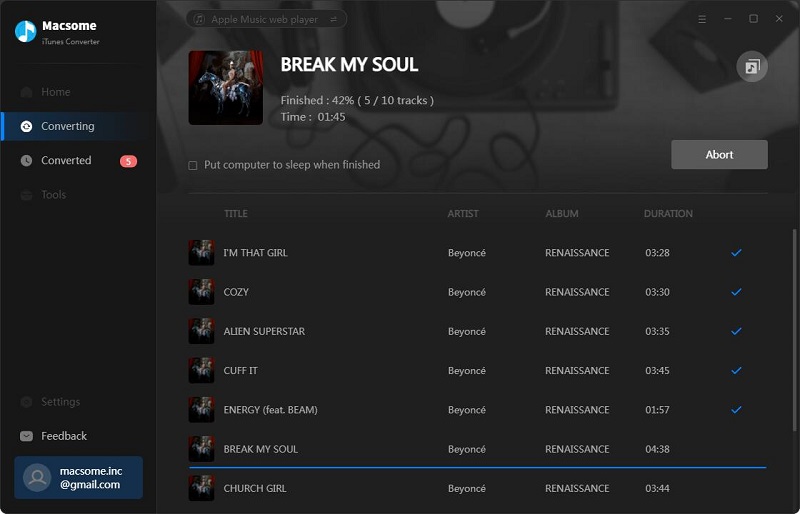 Now when it finished the conversion, the DRM has been bypassed at the same time. And now you can play the unprotected MP3, FLAC, WAV, M4A and M4B music songs wherever as you like.
What is DRM
Digital Restrictions Management is the practice of imposing technological restrictions that control what users can do with digital media. When a program is designed to prevent you from copying or sharing a song, reading an ebook on another device, or playing a single-player game without an Internet connection, you are being restricted by DRM. In other words, DRM creates a damaged good; it prevents you from doing what would be possible without it. This concentrates control over production and distribution of media, giving DRM peddlers the power to carry out massive digital book burnings and conduct large scale surveillance over people's media viewing habits.
Get iTunes Music Converter full version with $39.95:
Windows Version Purchase Online Mac Version Purchase Online