Whether you're a jazz fan or a newbie, Apple Music will be your best choice.
Some days earlier, Jazz expert Richard Scheinin took the top two streaming music services (Apple Music and Spotify) for a spin and get the above conclusion.
First, he searched on a young artist: Adam O'Farrill ,and Apple Music brought back instant gold, turning up O'Farrill's "Stranger Days" CD from 2016. It offered a spot-on list of "Similar Artists" to investigate, including trumpeter Jonathan Finlayson and saxophonist Logan Richardson, musicians on the cutting edge.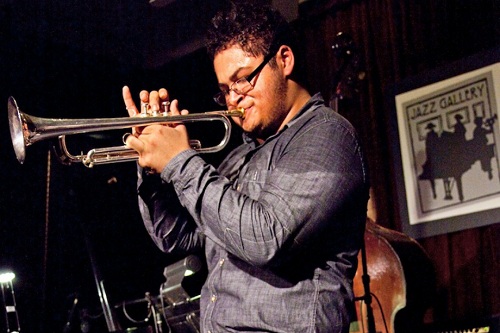 When he created an Adam O'Farrill radio station, he was bombarded with one superb track after another that he had missed over the last year or two: an instant immersion in new music by important players. Apple Music was either using an amazing algorithm or showing the refinements that have come from hiring expert curators to shape its jazz presentation.
By contrast, "Stranger Days" wasn't available on Spotify, which offered only a disc or two on which O'Farrill plays as a sideman. Its "Related Artists" suggestions were unhelpful, suggesting that he check out Duke Ellington, Miles Davis and John Coltrane. Well, yeah, anyone interested in jazz should do that.
During his test drive, he discovered other sloppiness in Spotify's search results. Looking up saxophonist Billy Harper, one of Coltrane's distinguished disciples, he went to his "Songs" section - where Billy Ray Cyrus's version of "Harper Valley P.T.A.," the old AM radio hit, popped up at the top of the list. Someone who clicked on that might just shake their head, move on to a different search - and miss out on Harper's stunning performances, stretching back more than 40 years.
In the end, though, he preferred Apple Music. Its design is bright, clean and easy to follow, especially on my phone. Its "For You" section includes a jazz blog that lately has reported on saxophonist Kamasi Washington, bassist Miles Mosley and drummer Nate Smith, leading members of the music's youth wing.
Source from: http://www.mercurynews.com/2017/02/22/review-for-this-jazz-lover-apple-music-is-tops/
Convert Jazz of Apple Music to MP3 for playback on the go
All the Jazz music songs you can listen to and download them offline from Apple Music, in the next, we will talk how to convert the downloaded Jazz music to MP3 format.
At first, you need to search the Jazz Music you want to convert and click the icloud icon to download them.
And then you can free download free download and install Macsome iTunes Music Converter, which supports converting downloaded Apple Music files and purchased Audiobooks and so on to MP3, AAC, FLAC and WAV.
Windows Version Download Mac Version Download
Step 1. Open your iTunes Music Converter, click "+" button, and find your whole music album of La La Land. And then select all the audio files and click "OK" button to add them.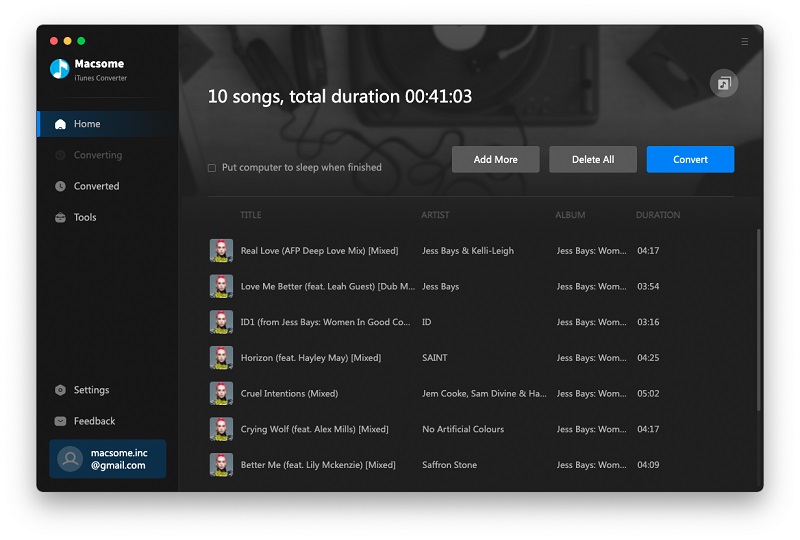 Step 2. after you add these music files, now you can click the setting icon to set the output format and output folder.
Except MP3 format, you can also convert these music files to AAC, FLAC, WAV as you like.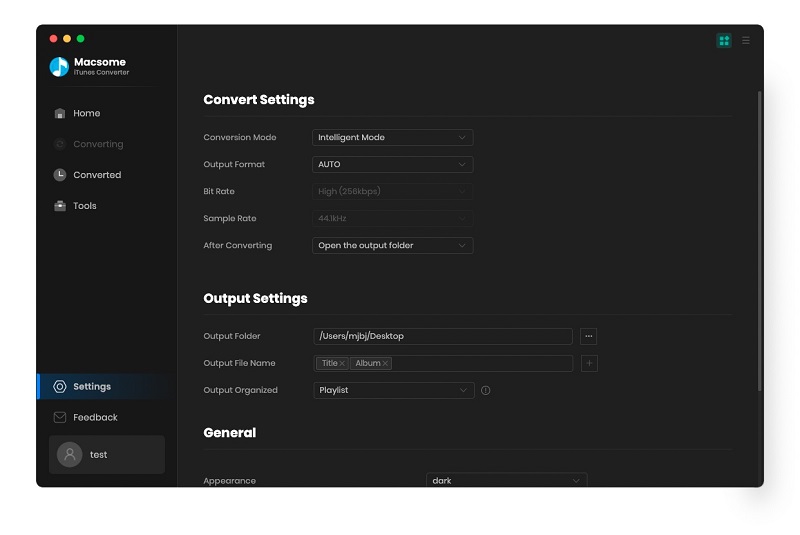 Step 3, After the above steps settings, you can click "CONVERT" button to start.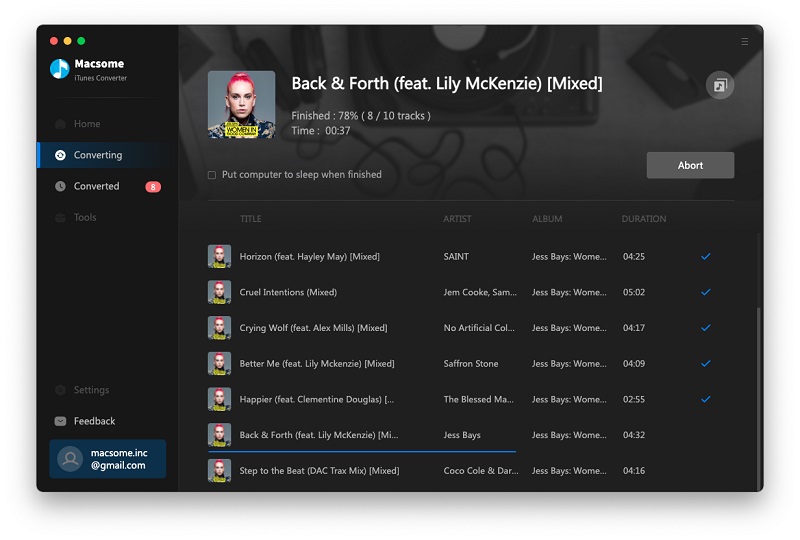 After the conversion, you can open output folder to find the converted music files in the format of MP3, And then you can transfer them to your MP3 player quickly.
Get iTunes Music Converter full version:
Windows Version Purchase Online Mac Version Purchase Online