Sometimes, we may want to collect similar music songs to one playlist, for example, when you are running, you want to listen to a series of Sports music songs. If you can create the Sports Music playlist, and then you can only play the music playlist, there is no need to listen to kinds of music songs. This is great for someone who want to share his favorite songs as well.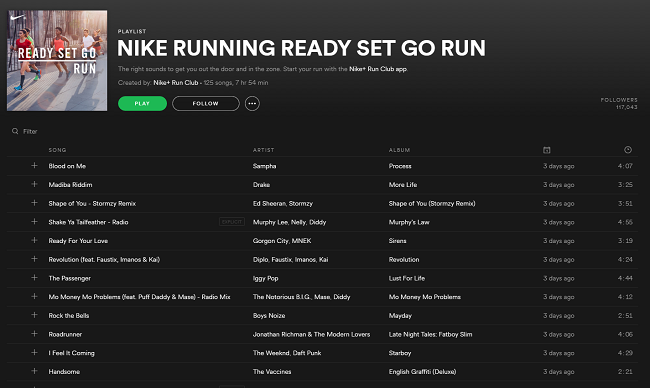 In the following, we will talk that how to create Spotify Playlist, Download it and share it in details.
How to create Spotify Playlist
There are two simple ways to create your own Spotify Music playlist. Both of the two methods are very easy.
Method 1. Open your Spotify, click "New Playlist" on the left bottom of the user interface.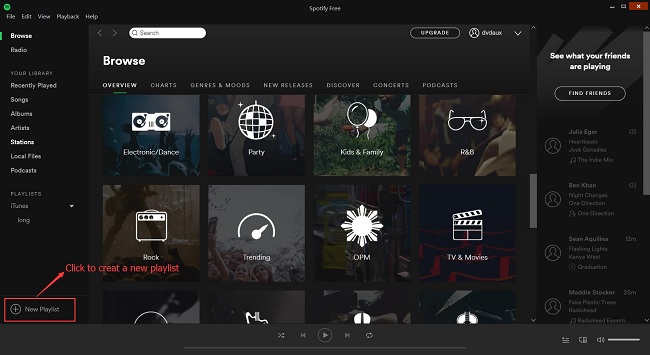 Method 2. Open your Spotify, click File - drop-down list to choose "New Playlist" on the left bottom of the user interface.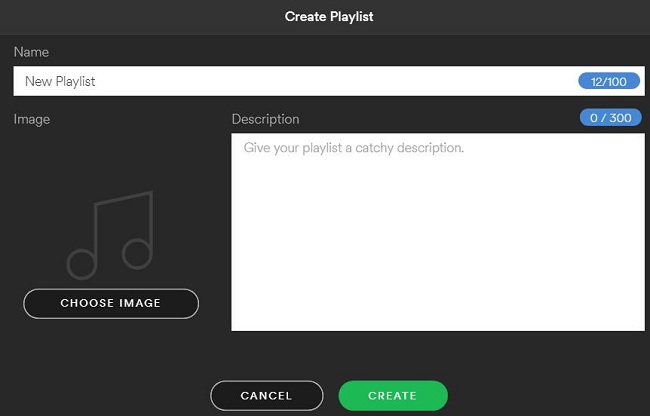 How to Share Spotify Playlist
After you create a Spotify Music playlist, you may want to share it with your friend, just right-click and choose "Share …".
The music playlist can be shared to Facebook, Tumblr, and Twitter or a friend.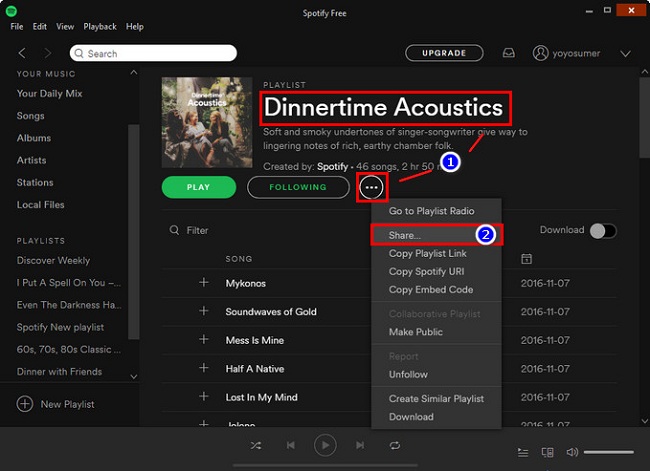 How to download Spotify Playlist to MP3 format
Step 1. go to download and install Spotify Downloader for Mac and run it.
If you are a Windows user, please download the Spotify Converter for Win version.
Windows Version Download Mac Version Download
Step 2. From Spotify to drag Songs or playlist to Spotify Downloader.
Click "+" icon or click center of Spotify Downloader, then you will see a pop-up window which indicates you to drag and drop the songs or playlist here.
To drag your Spotify songs in, just open Spotify application, check the songs or playlist you would like to convert, then drag them to add window.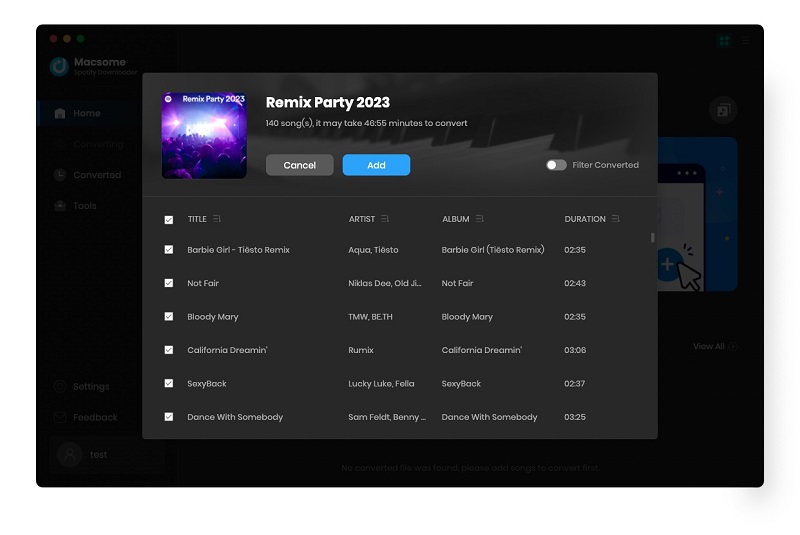 Step 3. Choose Output Format and Adjust Settings
Click the menu bar "Spotify Downloader > Preferences" or directly click setting button on the program interface to open the references window. Besides, you can also change the output folder as you prefer from the output settings.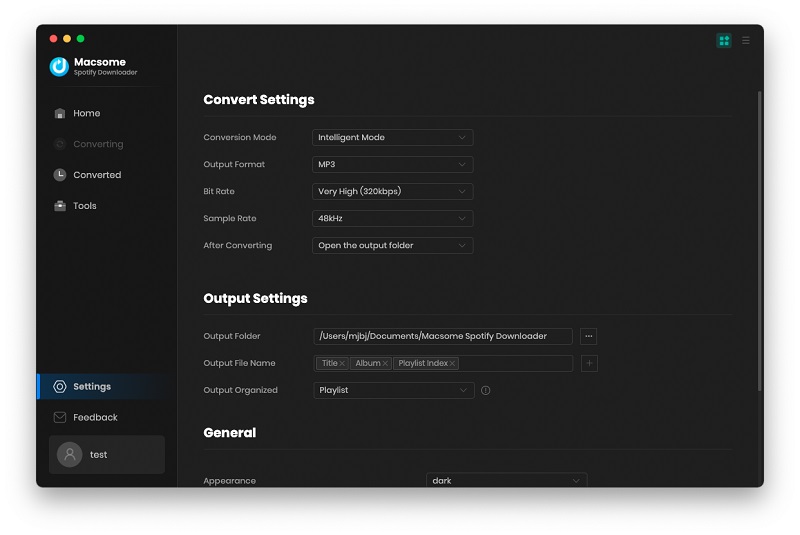 Step 4. Click "CONVERT" to start downloading Spotify playlist to MP3.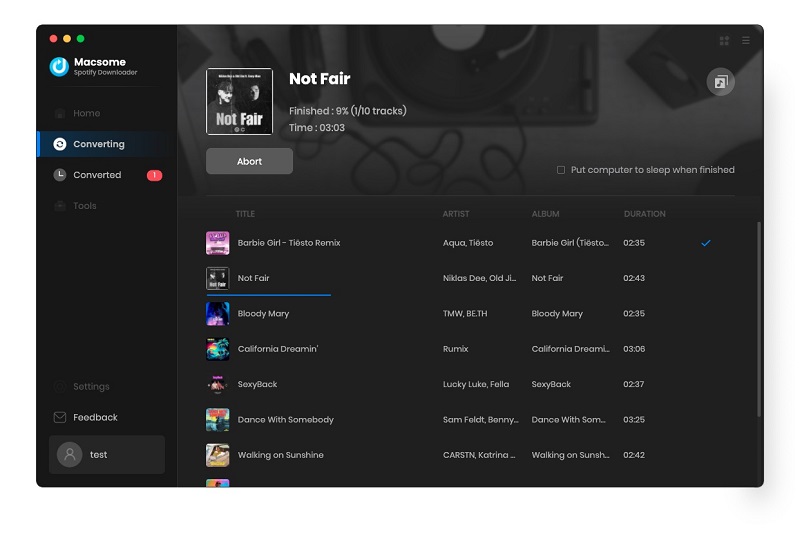 When the conversion finished, you can find the downloaded Spotify playlist in the history folder. Now you can share these Spotify songs with others as you like.
Get Macsome Spotify Downloader as low as $14.95:
Windows Version Download Mac Version Download