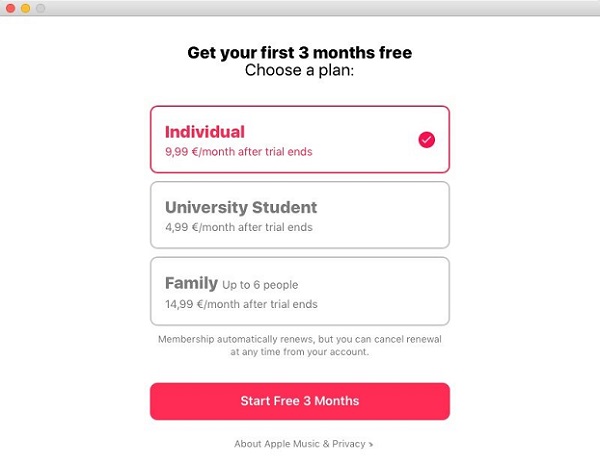 Yes, to let users know Apple Music better, it supports 3 months free trial for new users. If you are the first time to use Apple Music, or you want to try Apple Music, the 3 months free trial is a wonderful choice.
Do you known that if you don't want to still subscribe Apple Music service after the 3 months free trial, you need to ends or cancel the subscription before 3 months ends, or you can close the Turn Off Automatic Renewal. If you don't close it, you will be charged ($9.99 per month or $14.99 per month for a family subscription) for automatic renewal by default.
In the following, we will show you how to stop the Turn Off Automatic Renewal after your free trial or cancel the subscription directly.
Generally speaking, users can cancel your Apple Music membership on your iPhone, iPad or iPod touch; your Mac or PC; or your Apple TV (4th generation).
Method 1. Cancel your Apple Music subscription On your iOS
Step 1. Tap the user account avatar on the upper left corner of Apple Music app, and then tap 'View Apple ID'. You'll be prompted to enter your Apple ID password.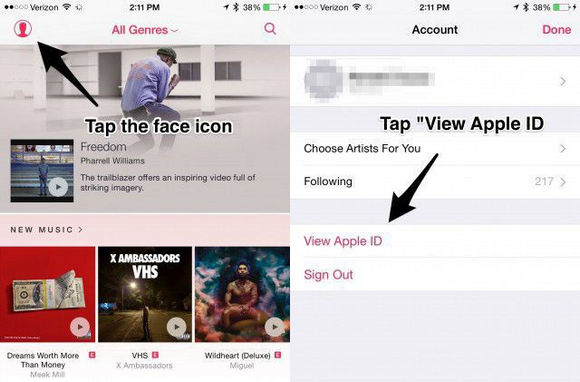 Step 2. Click "Manage" under subscription. You will see Apple Music Membership on the top. Tap button "Active" next to it. You will then see all the details about your Apple Music membership.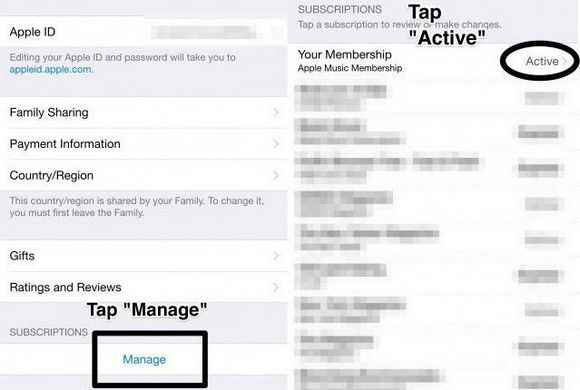 Step 3. Tap button "On" next to Automatic renewal. There will be a pop-up window asking "Turn Off Automatic Renewal?". Click "Turn off" and you've finished cancelling the subscription for Apple Music.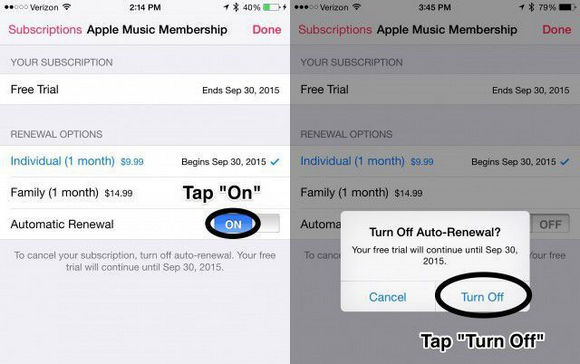 Method 2: Cancel Apple Music Subscription on iTunes
Step 1. Launch iTunes and sign in with the Apple ID associated with your Apple Music free trial. Click your user account avatar on the top right. Choose Account Info in the drop-down menu and then enter your account password.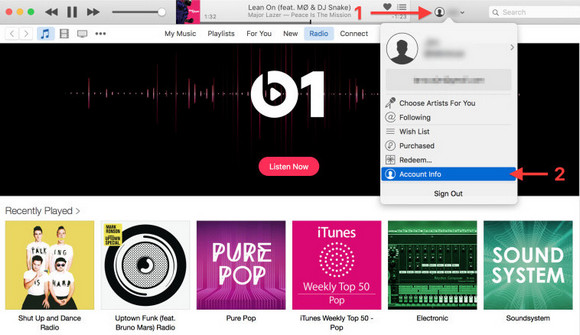 Step 2. When you are in the page of Account Info, scroll all the way to the bottom until you see the "Setting" part. Find Subscriptions and then click "Manage".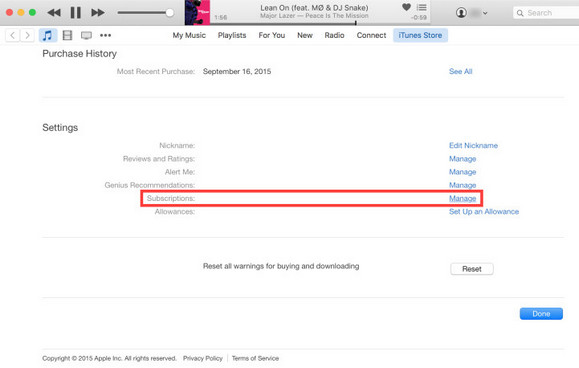 Step 3. Click button "Edit" to the right of your Apple Music subscription and then find "Automatic Renewal" and click "Off". You will see a prompt asking "Are you sure you want to turn off auto-renewal?". Click "Turn Off" and everything is done.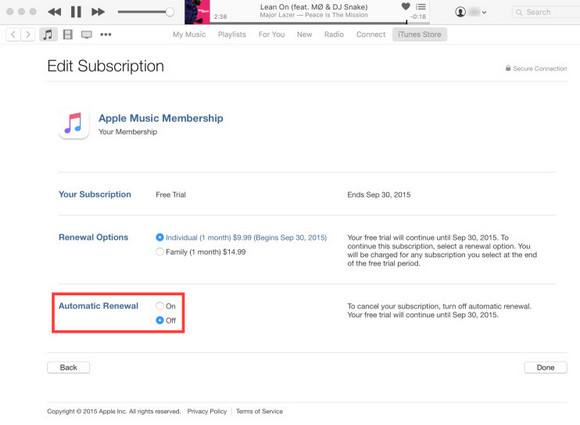 After the above steps, you have close the auto-renewal, and Apple Music won't charge you after your 3 months free trial.
Make Apple Music still work after 3 months
As you know that all the Apple Music files are DRM protected, that is, users can play them after you stop your Apple Music subscription, even you think that you have downloaded these Apple Music files on your computer. You can try to play them, and it seems error.
Is there any way to make these files still work after the 3 months free trial?
The answer is clearly "Yes". There are kinds of third-party tools to help users deal with the problem. Macsome iTunes Converter is one, which helps users convert to MP3, AAC, FLAC and WAV format with fast speed and excellent audio quality.
Read more details about how to: How to keep Apple Music songs forever after you unsubscribe.
Free Download iTunes Music Converter:
Windows Version Download Mac Version Download