'Q: Can I listen to Apple music on the Web? Good News! You can finally listen to Apple Music in your web browser.'
As we all known that Apple Music and Spotify are two most popular streaming music services nowadays. You can use the web browser to play Spotify music songs instead of installing the corresponding software. However, Apple Music subscribers can only listen to music and discover new artists in the Music app on iPhone, iPad, iPod touch, Android phone, and Apple TV, or iTunes on your Mac and PC.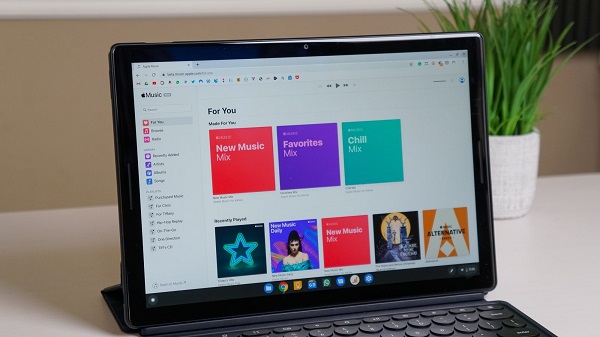 If you have a 3-month free trial version, and want to listen to Apple Music files on the web player, this article will provide two effective methods to enable you to play Apple Music on the web player as you need.
Method 1. Use Apple Music Web Player to Listen to Apple Music Songs
From the most American social news aggregation, web content rating, and discussion website – Reddit user found that, when he uses the Apple Music tools website to search a playlist that isn't available in search (like some playlist of Skam or Norwegian rap). And he noticed that the player design changed a bit and after listening to a song (preview mode of 30s).
Firstly, go to visit Apple Music Marketing Tools webpage (https://tools.applemusic.com) via any web browser. According to your region select the country you live in and type the song/artist you want to listen to in the search box.
Secondly, upon clicking on any of the songs given there, Apple Music Player interface will open up.
Thirdly, now it starts playing the preview of the song. And if you would like to listen to the whole song, you need to click on the Sign in option on the top right side of the web music player and enter your credentials. Please make sure that you have the subscription of Apple Music to listen to Apple Music online.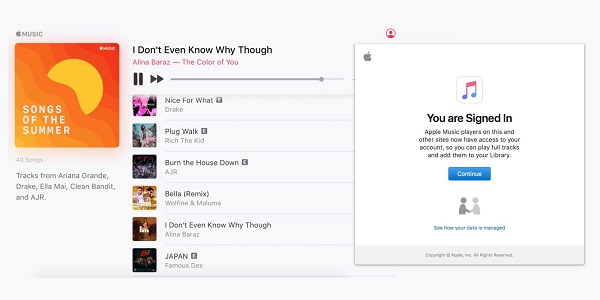 After logging in, you will be able to play full songs from the Apple Music Web player with ease. And there is no need to open iTunes app.
Method 2. Play local Apple Music via Web Player without iTunes
From the above method we can learn, users can play Apple Music songs with Apple ID from the Apple Music tools websites. Even you only want to play some one song, it seems useful. This can't allow users to you to browse the catalog, create playlists or see what your friends are playing. Besides, the embeddable music player isn't a full-blown iTunes replacement yet.
Why not try to deal with Apple Music files and then we can play these Apple Music via any web player without iTunes limitations? However, all the music files on Apple Music are limited with Apple FairPlay protection. And this limitation also prevents you copying or transferring Apple Music songs as you like.
If you want to play Apple Music songs on any web player freely, you can record Apple Music and convert them to audio formats that supported by the common web player. Here Macsome iTunes Converter is strongly recommended, which is used to record and convert Apple Music to MP3, AAC, FLAC and WAV format with fast speed.
In the following, we will show you how to convert and listen to Apple Music on the web player by using Macsome iTunes Converter.
At first, go to download and install the iTunes Converter on your PC, and run it. If you are a Mac user, please download the iTunes Converter for Mac version.
Windows Version Download Mac Version Download
Step 1. Click the button "+ " to choose Apple Music files you want to convert to add the audio files.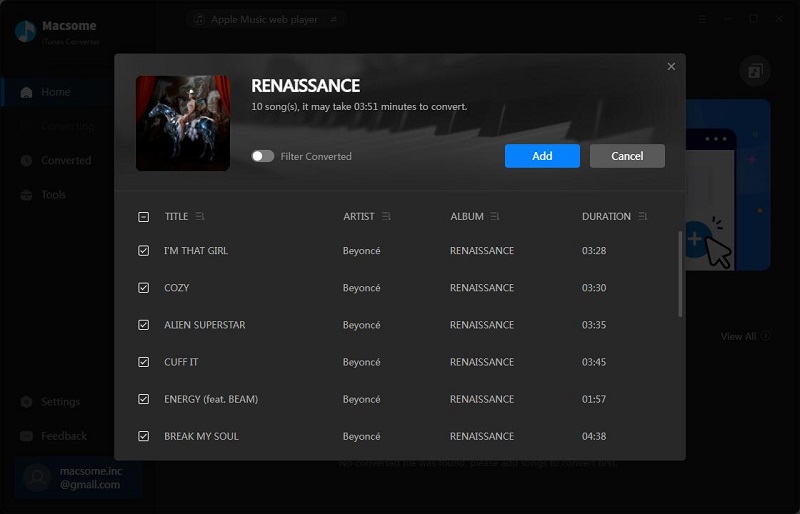 Step 2. Click Setting button to set the output format and output path before the conversion as your need.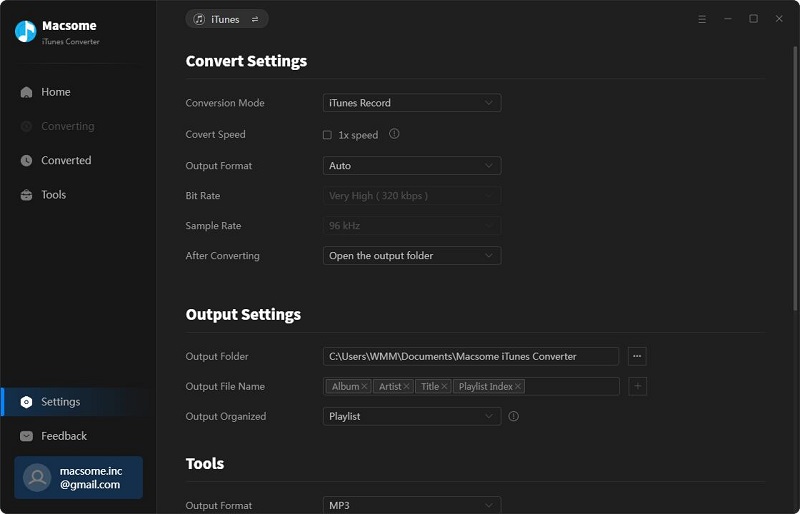 Step 3. Click the Convert button to start converting.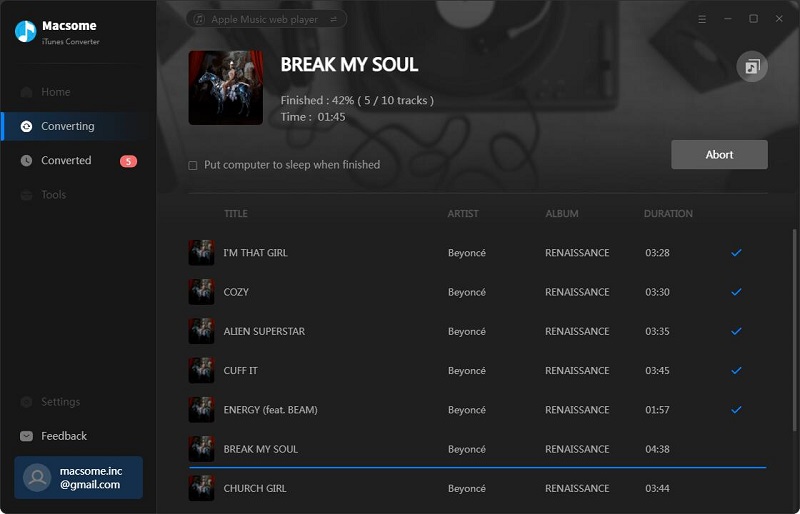 After the conversion, all the converted Apple Music files are unprotected, and you can use any web player to play them.
Newly Changes
Recently Apple have released Apple Music for web beta version. Maybe in the future you can listen to Apple Music on web, like Spotify. There is no need to install iTunes for only want to use Apple Music on your computer.
Get iTunes Music Converter full version:
Windows Version Download Mac Version Download