The Apple Watch Series 4 comes along with a variety of improvements compared to Apple Watch Series 3, like enhanced fitness and health tracking, walkie-talkie mode, and more. The all-new Apple Watch Series 4 features its largest display ever, an electrical heart sensor, and re-engineered digital crown with haptic feedback. It runs Apple's new WatchOS 5 operating system.
The Apple Watch Series 4 not only adds a more advanced processor, but it offers a much bigger display that makes better use of the case size, an improved accelerometer, fall detection, Bluetooth 5.0 and an electrical heart sensor, which allows users to measure their own ECG (US/UK/Europe-only for now). The Apple Watch Series 4 may give you a wonderful enjoyment when you listen to music or do exercise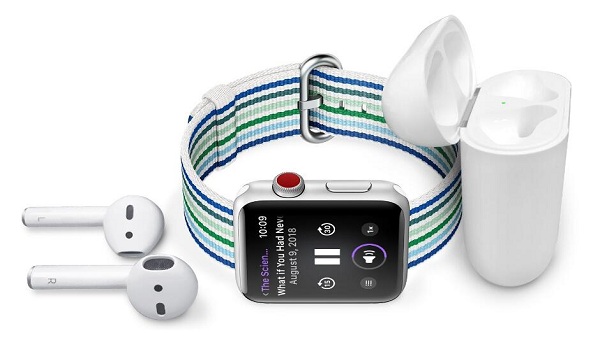 If you're an Apple Music subscriber and own an Apple Watch, and you want to enjoy Apple Music files via your Apple Watch. Please don't worry, follow the next, you can sync albums and playlists from the Apple Music catalog to your Apple Watch for offline listening.
It is known that when users added or downloaded Apple Music content to their music library, it becomes available to upload to Apple Watch, for Apple Watch has 2GB of local music storage. This means that you can connect Bluetooth headphones to your Apple Watch and listen to Apple Music tracks without having your iPhone in range. Here is the detailed options.
Steps to Sync Apple Music to Your Apple Watch Series 4 / 3
Step 1. Take off your Apple Watch and place it on its charger.
Step 2. On your iPhone, launch the Watch app.
Step 3. Tap the My Watch tab.
Step 4. Tap Music in the app list.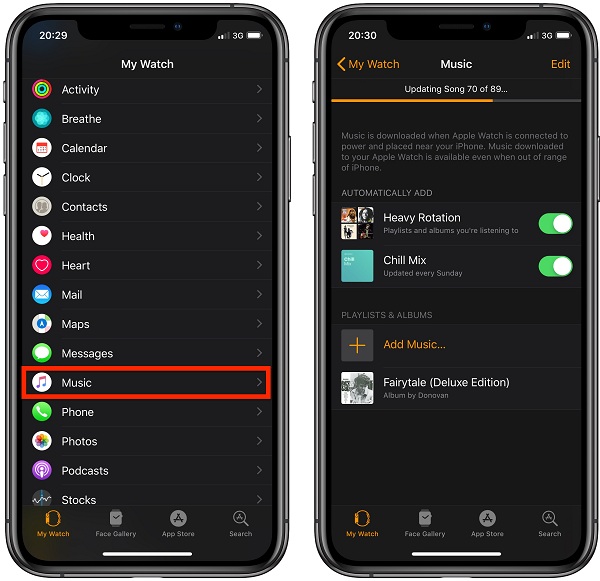 Step 5. Under Automatically Add, tap the toggle switches next to any of Apple Music's personalized mixes to add them to or remove them from your Apple Watch.
Step 6. Under Playlists & Albums, tap Add Music..., then select the playlists and/or albums from your music library to upload to your Apple Watch.
Please keep your Apple Watch connected to its charger while you wait for the songs to upload and don't remove it until the progress bar completes at the top of your iPhone's screen. Note that you can remove any albums or playlists you've added to Apple Watch by tapping Edit in the upper right corner of the same screen.
Of course, if you are latest Apple Watch users, you can easily listen to Apple Music and Apple Podcasts, control what's playing on your iPhone, and manage playlists from your Apple Watch. Please note that users can listen to Apple Music or stream Apple Podcasts on your Apple Watch Series 3 and later with a Wi-Fi or cellular connection. How to enjoy Apple Music files for Apple Watch Series 1 / 2 users?
You can try to download these Apple Music files and convert them to unprotected audio formats and then transfer these converted music files to your Apple Watch Series 1 /2 users.
Macsome Apple Music Converter is the tool to help users to convert Apple Music files to MP3, AAC, FLAC and WAV format and remove the limitations from DRM with fast speed and high quality.
How to Play Apple Music on Apple Watch 1 / 2.
Step 1. Download the latest version of iTunes Music Converter, install and run it.
Windows Version Download Mac Version Download
Please make sure that you have downloaded the Apple Music files you want to convert and they can work normally on your iTunes. If you are Macsome iTunes Converter for Windows user, there is no need to download Apple Music files before the conversion.
Step 2. Click "+" to import Apple Music files.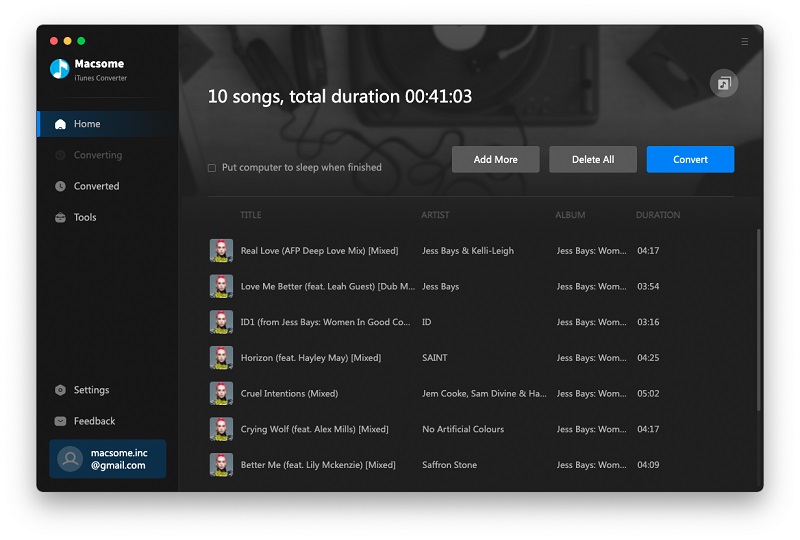 Step 3. Click the setting icon to set the output format and output folder.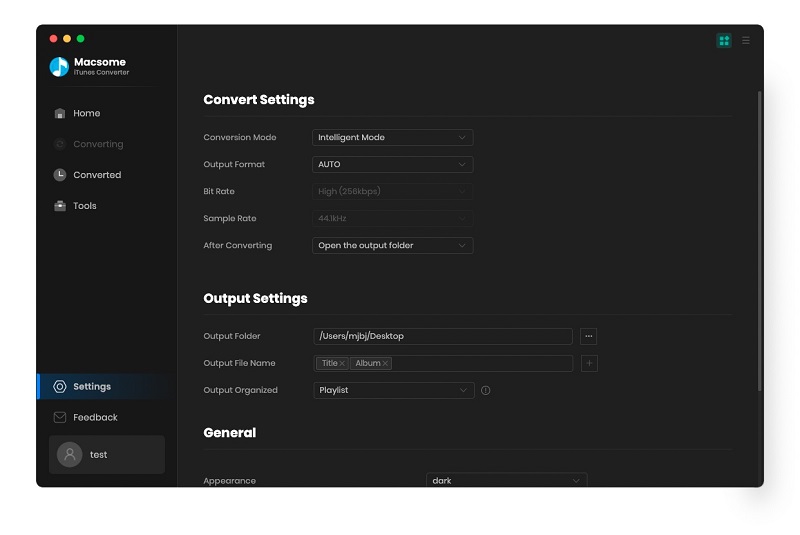 Now it supports totally four output formats including MP3, AAC, FLAC and WAV, you can just to choose a suitable one and set the other parameters according to your need.
Step 4. Click the "CONVERT" button to start converting.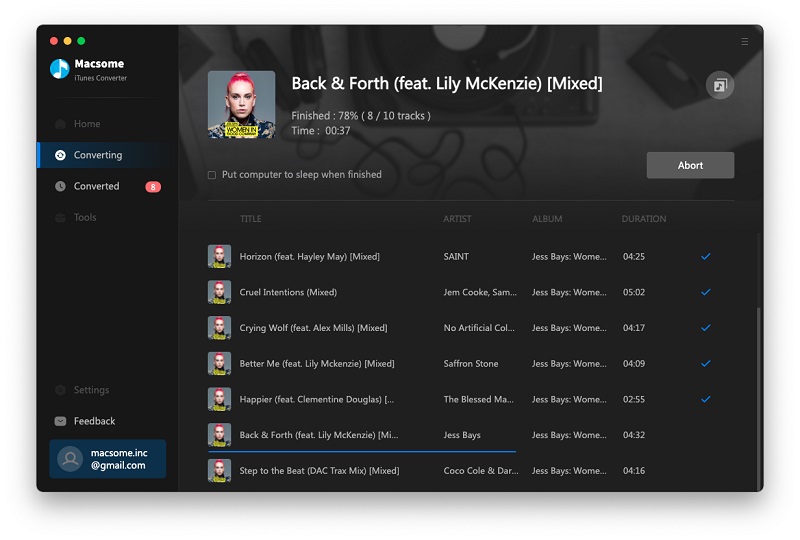 Step 5. Sync converted Music File to Apple Watch Series 2 / 1.
The converted Apple Music will be stored on your computer file folder, so you can add the converted music to iTunes and sync them to iPhone with the same Apple ID or USB cable.
Get iTunes Music Converter full version:
Windows Version Purchase Online Mac Version Purchase Online