With the news of iTunes' death, Apple is moving on from the model that launched a music revolution and the shock move has left one question unanswered: "What happens to iTunes music library?" "Will the music library disappear?" "Any methods to backup".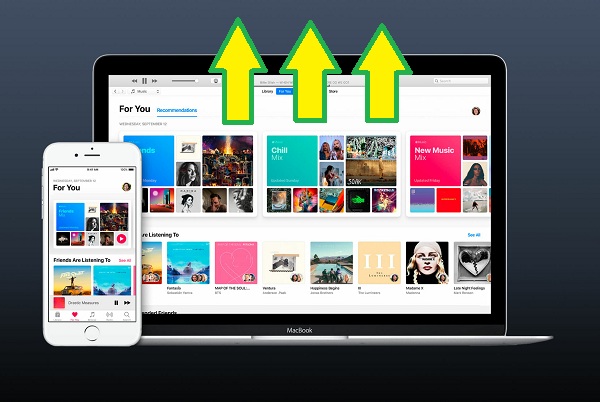 Please don't worry about this, Apple won't let those personal back catalogues disappear — they'll be moving them over to a trio of new apps including Music, TV and Podcast. Apple promises that all your contents, including downloaded songs, movies, audiobooks after purchased or ripped from CDs, will keep intact in the library.
Even Apple gives various guarantees. It may be a wise choice for users to backup the iTunes library just in case. In the following, it lists two proven methods to backup local iTunes library or backup them including Apple Music files.
Method 1. Backup local iTunes Library
Method 2. Backup iTunes library including Apple Music with Macsome
Part 1. How to Back up Local iTunes Library and Media Files
https://support.apple.com/en-us/HT201625
Here you need to realize that your iTunes library, which is a database that's made up of all of the music and other media that you add to iTunes, is organized into two iTunes library files and an iTunes Media folder.
You need also realize that iTunes in the Cloud is not a backup service, and having a local copy (a copy downloaded to a computer) is the only way to back up your purchased media. You should also redownload any previous purchases (music, movies, TV shows, etc.) and turn on automatic downloads for future purchases.
After you downloaded the files to local, with this Apple support's introduced method, users can find the local iTunes Library and Media Files and then backup all of them.
Step 1. Consolidate your library
Before you back up your media, you need to consolidate your iTunes media files by going to the File - Library > Organize Library, and then click the OK button to close the popup.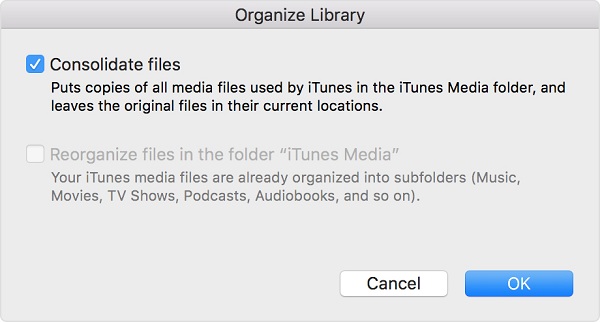 Step 2. Find the iTunes Media folder
By default, your iTunes Media folder is in your iTunes folder:
Mac: Open a Finder window, then click Go > Home > Music > iTunes.
Windows 7 or later: Go to \Users\username\Music\.
Windows XP: Go to \Documents and Settings\username\My Documents\My Music\.
If you don't see your iTunes Media folder in the above location,you can find where it's located using these steps:
1. Open iTunes.
2. Mac: From the menu bar at the top of your computer screen, choose iTunes > Preferences.
Windows: From the menu bar at the top of the iTunes window, choose Edit > Preferences.
3. Click the Advanced tab.
4. Look in the box under "iTunes Media folder location" for the location of your iTunes Media folder.
Now you can drag your iTunes folder from here to an external hard drive. The whole iTunes library and all media files are backed up to the drive. When you would like to play these media files again, you need to restore the library from the drive to the iTunes library.
Read more: Guide to Move iTunes Music Library to External Drive
Part 2. How to backup and Export iTunes Library freely
Even Apple support users a safe and official solution to back up local library and media files, if you copy them to external hard disk or other devices and when you play them again, you may meet with error, even you think that you have downloaded Apple Music to your computer for offline playing. That is why?
All the Apple Music related files and other iTunes purchased files are protected by Apple's digital right management copyright. And users can't copy and transfer the iTunes library or media folder to external hard disk. There are various tools for you to choose, here we recommend you Macsome iTunes Converter or M4V Converter Plus which is used to record Apple Music or iTunes purchased files including movies or Audiobooks and iTunes movie rentals and save them to MP3, AAC, FLAC and WAV format and MP4, AVI, 3GP, FLV and so on.
Macsome iTunes Converter is all-in-one iTunes Audio Recorder, Apple Music Converter and Audiobook Converter, which is designed to convert iTunes protected audio files including Apple Music to MP3, AAC, FLAC and WAV format with fast speed and almost 100% audio quality kept.
Windows Version Download Mac Version Download
M4V Converter Plus supports recording iTunes Media files and converting iTunes purchased movies and rent movies to MP4, AVI, 3GP, MOV and etc. so as to play the converted files on iPhone XS, iPhone XS Max, Samsung Galaxy S10, Huawei P30 , iPad Pro , Apple TV and so on.
Windows Version Download Mac Version Download
Backup iTunes / Apple Music and Audiobooks with Macsome iTunes Music Converter
Follow the next steps and you can get the Apple Music files and then freely backup iTunes music lirary as you like.
If this is your first time to try Macsome iTunes Music Converter, click the download button to download the latest version.
Step 1, click the button "+ " to choose the music library you want to convert.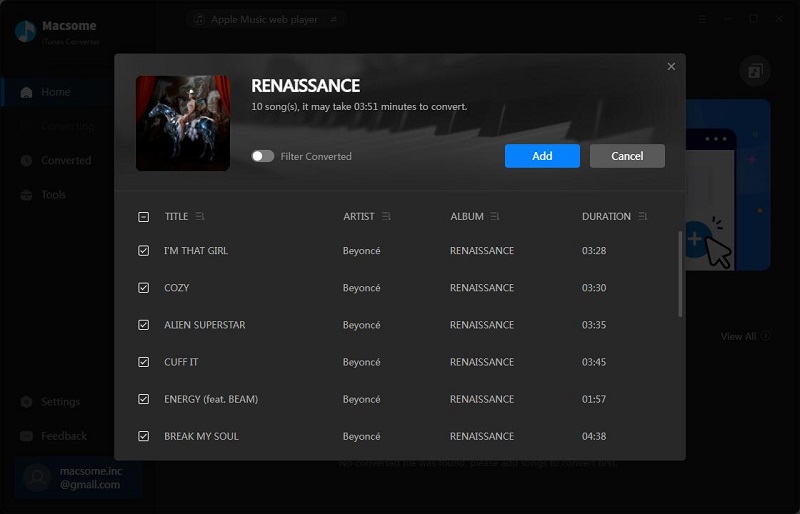 Step 2, click Setting button to open the Preference windows, and you can choose one output audio format among MP3, AAC, FLAC and WAV set the output path as your need.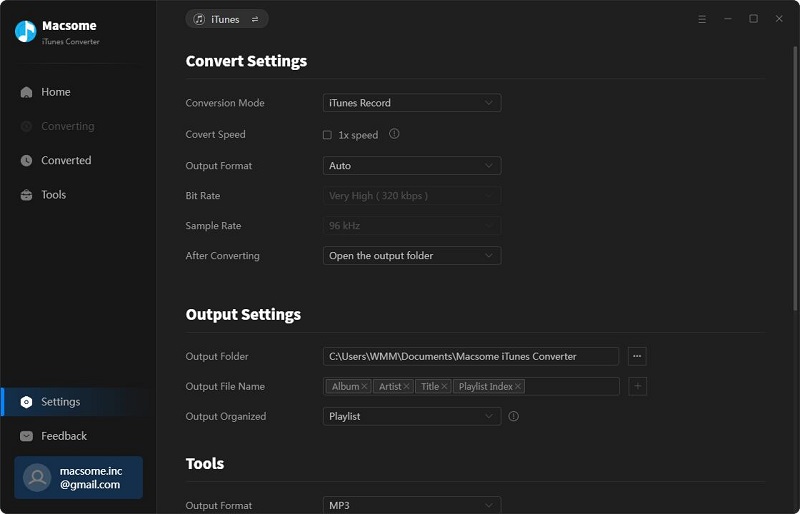 Step 3, After you set the output, click the Convert button to start converting.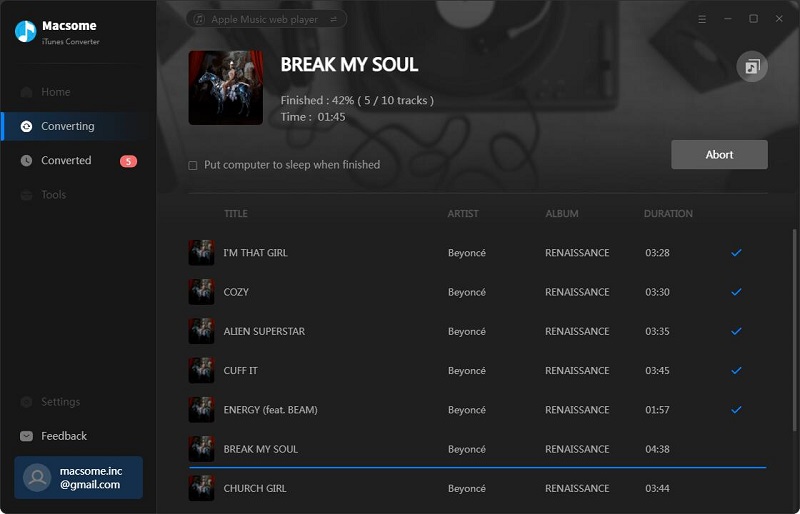 When you complete the conversion, all the converted Apple Music files are saved to your computer.
Backup iTunes media files with M4V Converter Plus
First of all, free download M4V Converter Plus for Win on your computer, install and run the software. You can see the next interface.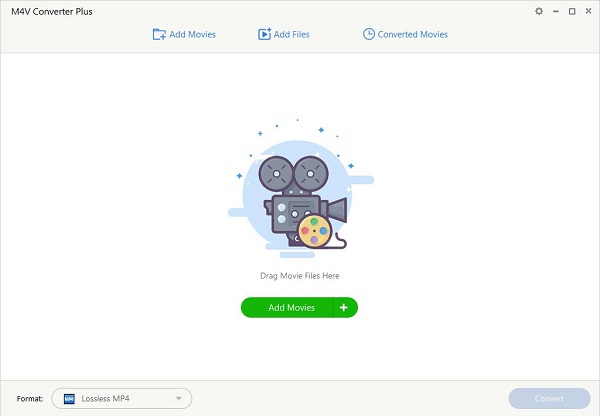 Step 1. Click Add Movies button to load the M4V videos you want to convert.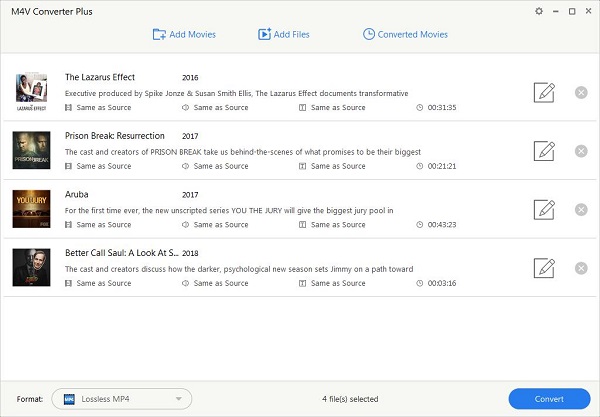 Step 2. In the output format drop-down list, find the right output foramt and click to select it.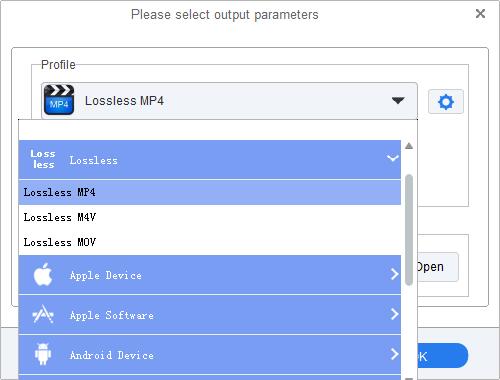 There are various output presets available such as iPad, iPod, iPhone, Zune, Apple TV, Gphone PSP, PS3, Sony Walkman, Blackberry, Xbox 360, Archos, Creative Zen, Sandisk, iRiver, Wii Nintendo, Nokia, Mobile phone, etc.
Step 3. Start conversion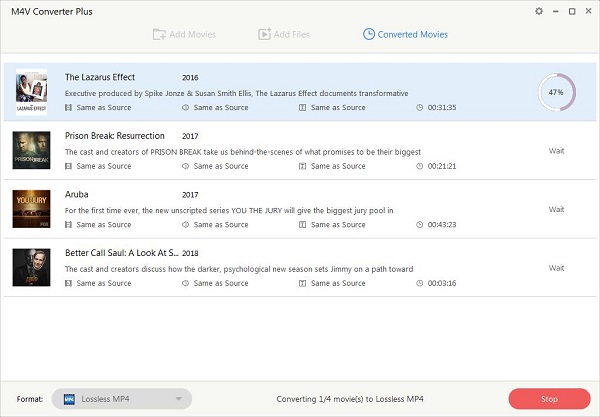 When you finish the above settings, just click the "Convert" button to start the conversion. When it finished, all your iTunes movies a nd TV shows are saved and exported to the local folder of your computer.
Summary
While iTunes is dying in the new version of macOS it will still live on elsewhere. iTunes will continue to work on older versions of macOS and, according to the BBC, Apple says the Windows version will remain untouched.
And you know that it is helpful and important to backup your files from time to time. And with the two methods, you can find one suitable for you to do your own backup.
Get iTunes Music Converter full version:
Windows Version Purchase Online Mac Version Purchase Online