Step 1: load audio files
Click the Add button, select the files to add in the new window and then click the Open button to add.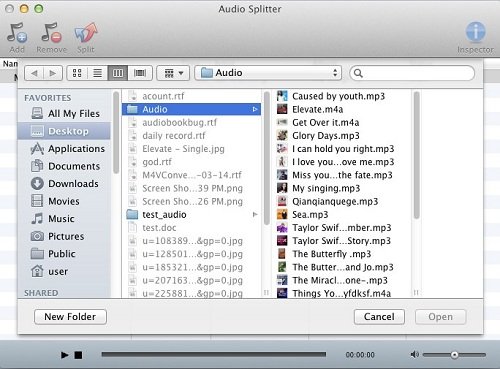 You can also drag the audio files to the list directly from your disc or other location. Or through the menu item File->Add Files to list to add the audio files to the main list.
Step 2: Click Split button to customize the splitting settings.
Audio Splitter provides users 3 methods to split the audio files.
Method 1: The default option is splitting by the duration with the input seconds value.
Method 2: Split by the numbers of segments, the default value is 1.
Method 3: Split according to the starting and ending time by the input second value or click "+" button to increase the number of interception and click "-" button to delete the excess ones.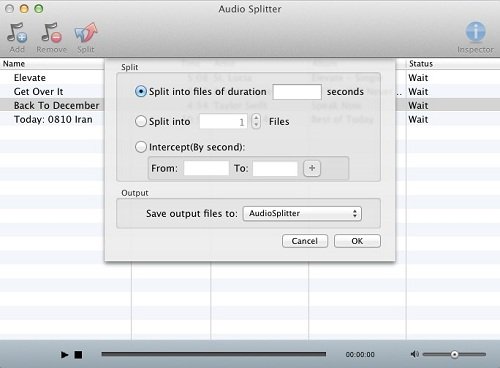 Step 3: Set the Ouput Settings
Click the Output drop-down list and select Custom to customize the output path. You can also use the default path ~/ Documents/ Audio Splitter.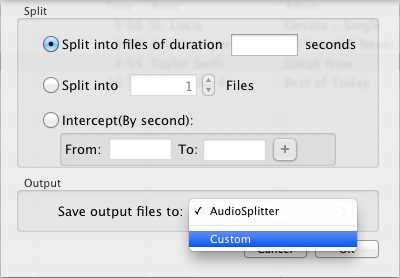 Step 4: Start the spliting
After the above steps, click OK button to start the unbelievably fast splitting. Audio Splitter can split the files to multiple smaller pieces in a few seconds.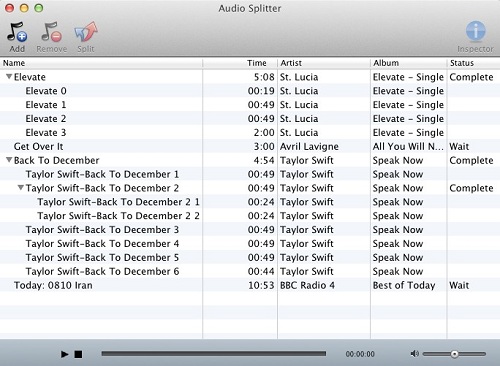 After the splitting, users can fast find the original or generated audio by right-click Show in Finder. Or you can through the menu File-> Show in Finder.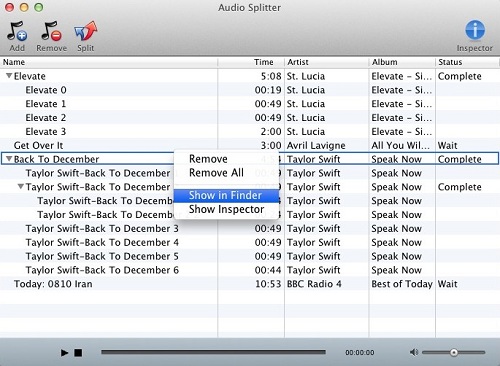 Download Audio Splitter for Mac: