Convert audio book to MP3 to play on your cell phones
Want to play audio books you purchased on your cell phone? iPhone users may find it's quite easy now. For iTunes users who have cell phones other than iPhone, it may be a little incontinent and sometimes seems impossible.
But, there is always a way when there is a will. Let's show you how to play audio book on your iTunes library, for both iPhone and other cell phones.
Play audio book on cell phones
Can you play audio books you bought on your cell phone? Most cell phones doesn't support Audible.com audio books. What if you want to play audo books on non-iPhone cell phones?
Well, you have to look for other ways. Since mp3 is the most universal and popular audio format, and its supported widely by nearly all cell phones, you'd better think of creating mp3 audio boook with iTunes library of audio book.
Generally speaking, there are two steps to free your audio book to play on cell phones.
1. Convert audio book your bought to mp3;
2. Copy the MP3 audio book into your cell phone.
To create ringtones with iTunes music for cell phones other iPhone, you may need:
Cell phone with mp3 or aac playback capacity
Purchased or authorized audio books
DRM audio book converter
Audio file splitter software
Transfer MP3 files to your cell phone.
For DRM audio book converter & aduio file splitter, Macsome AudioBookConverter is the premiere and ultimate choice. Macsome AudioBookConverter is well known for its capability of converting audio book to mp3 at magic fast speed on Mac OS X.
You may choose to convert audio books to mp3 if your cell phone supports mp3 files. Because MP3 file doesn't support bookmark, so you may split a big audio book file into several small ones with Macsome AudioBookConverter.
Windows Version Download Mac Version Download
How to play audio book on non-iPhone cell phones
1. Download and install Macsome AudioBookConverter, and register it.
2. Run Macsome AudioBook Converter, it loads all playable audiobooks from the iTunes Books library automatically.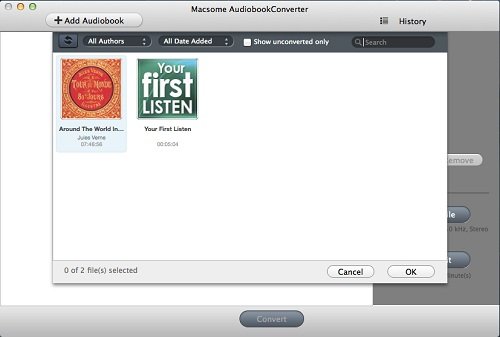 3. Click Profile button and select the required profile in Output File Format drop-down list.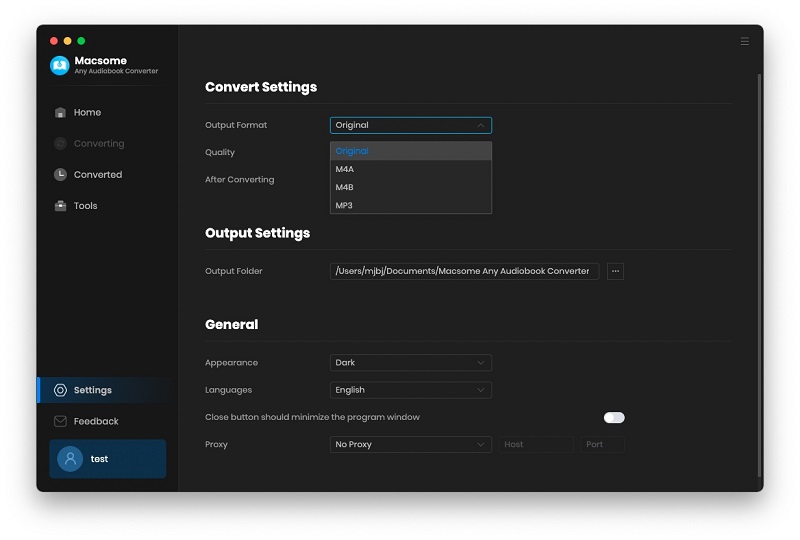 4. Click the Macsome AudioBook Converter menu and select Preferences to customize the Output Settings by clicking Choose... to set the destination.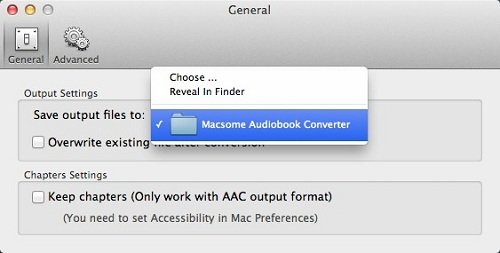 5. Click Convert button to start conversion.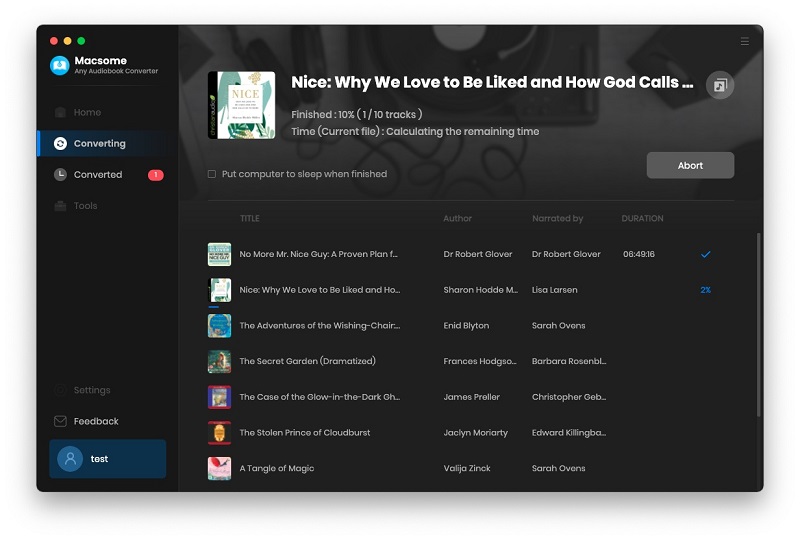 Download AudioBook Converter for free:
Windows Version Download Mac Version Download