AA is a file extension for the Audible Audio file format used to contain audiobooks.
Generally speaking, AA files support chapters and bookmarking and can be played on many MP3 players such as Apple's iPod and Creative's Zen or e-readers such as Amazon's Kindle. However, the purchased AA audio files are DRM protected, that is to say, you can't play them like the general unprotected AA files and MP3 files.
How to bypass DRM protection of AA audiobooks purchased from iTunes Store or Audible.com, and convert AA to MP3? And, most importantly, the approach must be lawful.
Macsome Audio Book Converter comes to do you a favour. This Audiobook Converter excels at converting audiobooks of various kinds - no matter is DRM-protected or DRM-free - to MP3, AAC or WAV audio format.
Why choose Macsome product
Legal
Free purchased audiobooks from DRM by recording the DRM audiobook in the background silently, while at the same time saving the recorded audiobooks to MP3 format. So the process is definitely legal.
High output audio quality
In this way, the AA audiobooks are not only changed into DRM-free MP3 ones, but also with high audio quality - CD quality which will not affect your audiobook enjoyment.
Fast speed
The software converts .AA to MP3 at fast speed. Just wait a minute, you can get your satisfactory MP3 audio books.
Windows Version Download Mac Version Download
Fast guide to convert AA to MP3 with the help of AudioBook Converter
The following are detailed description of how to convert .AA to MP3
First of all, free download this software, install it.
Step 1: Run the software and add purchased Audiobooks to the software
The Audio Book Converter will load all playable audiobooks from the iTunes Books library automatically.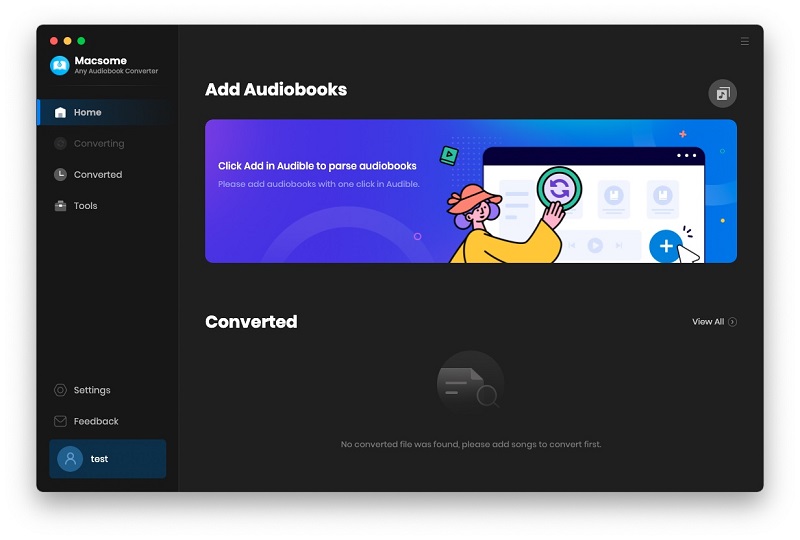 Step 2: Set the destination
Click the Macsome AudioBook Converter menu and select Preferences to customize the Output Settings by clicking Choose... to set the destination.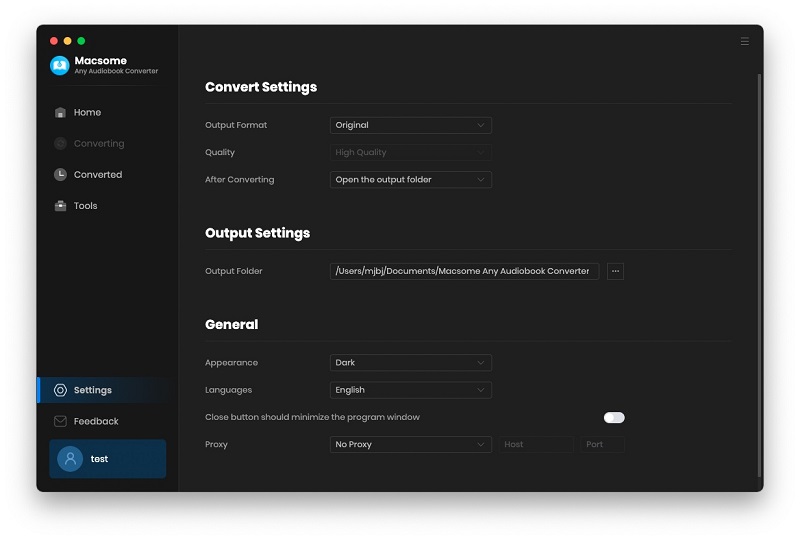 Tips: The default path is / Users/ user/ Documents/ Macsome AudioBook Converter, click Reveal In Finder to open the path.
Step 3: Start the conversion
Click the Convert button and then the selected files will be listed in the window that pops up.
When the conversion is started, the Status will keep updating the status of the files until that the conversion finished.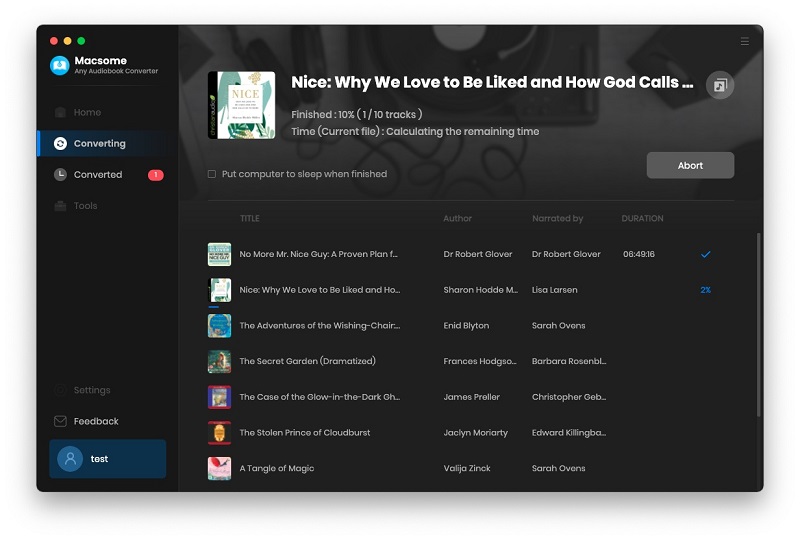 Step 4: Finish the conversion
After the conversion is done, the Stop button will change to the Close button. Click the Play button shown behind the completed file to play the output files.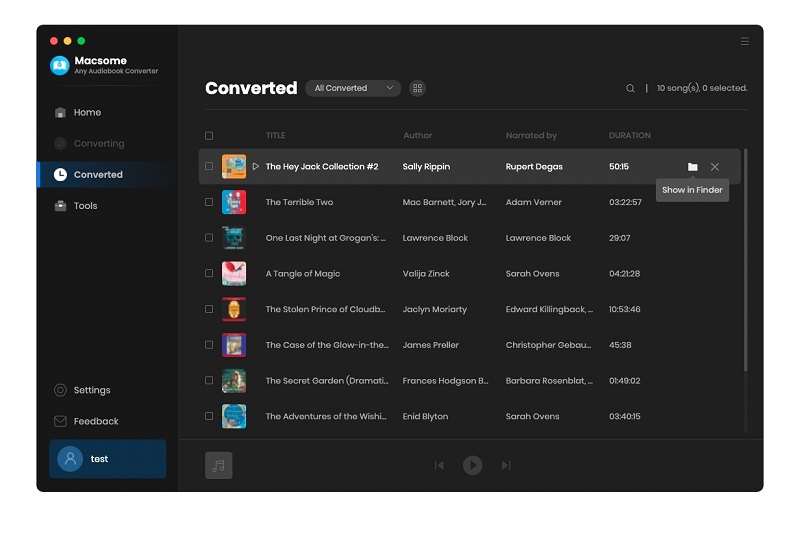 Easy, isn't it? Macsome Audio Book Converter is definitely a good helper of you when convert AA audiobooks to MP3. Why not have a try?
Download AudioBook Converter for free:
Windows Version Download Mac Version Download